In-quarry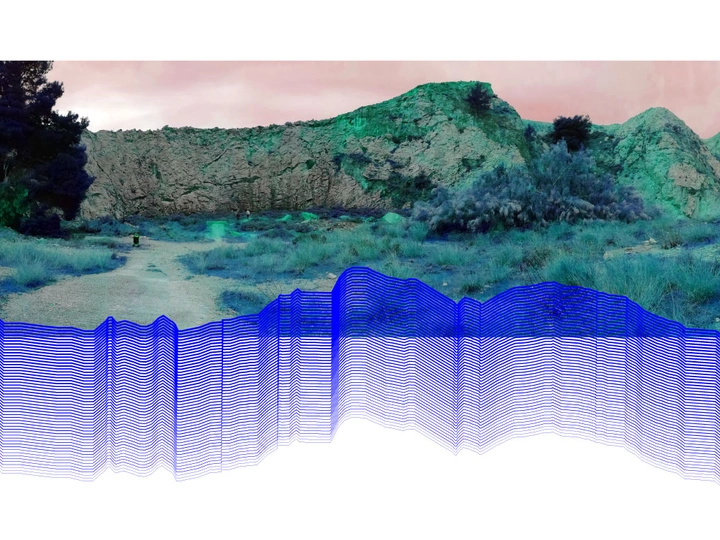 An expanded choreographic research based on actively performing public space and collecting public space practices by human and non-human entities.
---
Aris Papadopoulos
Athens, Greece
Links
Team members
Aris Papadopoulos
Martha Pasakopoulou
Field of work
Visual Art, Research, Other
Project category
Public space
Project submitted
2023
My name is Aris Papadopoulos and I am a former architect and current dance-maker and choreographer active in the fields of performing arts and expanded choreographic practice. I graduated from the Athens School of Architecture (NTUA, 2009) and the National School of Dance, Athens (2012). As a dancer/performer I have collaborated and I am prone to involve myself with multidisciplinary companies, new media platforms, visual artists and researchers (eg Medea Electronique, Stefanos Tsivopoulos, Vitoria Kotsalou, Dora Garcia, Clara J:son Borg, Alessandro Carboni and Michael Klien). I am the co-founder of the collaborative duo arisandmartha with which I was selected as an Aerowaves 2018 artist and have since presented choreographic work at the Athens & Epidaurus Festival, Kalamata International Dance Festival and have toured extensively in Europe. My work has been supported by Aerowaves and the EDN networks, FLUXUM Foundation and the Hellenic Ministry of Culture & Sports (2018-2024) including both dance productions as well as artistic and choreographic research in public space. As an independent artist I am interested in the reciprocity between the moving body and the urban landscape and I am exploring practicing public space, walking practice methodologies and audio-walk formats. I have presented performative, site-specific and research work in Athens (Scanning the Walkscape, Onassis AiR, Onassis Stegi; IN-QUARRY_an expanded choreographic research, online) and Denmark (Queering the Walkscape, The Genderhouse Festival 2021; AARIVAL, Walking Landscapes project proposed by Københavns Internationale Teater's Metropolis initiative 2021). I have participated as a resident artist at the Onassis AiR Critical Practices international artistic research program in 2020 and I am an Onassis AiR Fellow. I have been awarded the Stavros Niarchos Foundation (SNF) Artist Fellowship by ARTWORKS in 2022.
https://linktr.ee/aris_papadopoulos
---
Stemming from the on-going artistic research project IN-QUARRY (2021) addressing practising public space, the proposed research focuses on collecting public space practices on a former quarry in suburban Athens. - A public space is a space practiced -. In a post-pandemic era where movement restriction is lifted and public space is being reclaimed, the former quarry of Galatsi is as a great example of the paradox: a privately owned land is currently being used by locals and visitors as recreation, activity and leisure park. The fundamental idea behind this work is the quarry seen as a vessel (damar means vessel/vein in Turkish) and a generator of ideas, thoughts and activations. The flow of extracted inorganic material (building stone and lime stone) made it's way into the Athenian urban fabric in the form of suburban urbanisation. In reverse, the flow of organic material (human and other-than-human entities) has returned to the quarry post its exploitation era. How do we inhabit, reclaim and practice these spaces? What is our corporeal experience from within and how do we imagine and invent new narratives for the former quarry of Galatsi - Phychiko? In light of the end of the 30 year old legal dispute between the state and the private company owning the land, the 28.000sqm area is going to be landscaped and turned into a metropolitan park of large scale. My research aims at shedding light to this exact moment. To study and research upon the corporeal practices proposed in this space by human and non-human entities, the moving and walking patterns, the machines introduced as extensions of the body (drones, bikes, smart devices) and any other input which can inform me of what the actors of this space are about and how they achieve it. The end aim is to form an archive of movement material, practices, texts, interviews, diagrams and maps to better understand how this space is being reproduced with every visit and every encounter, as a collectively re-imagined space.