Smart Irrigation: Solution for Urban Green Spaces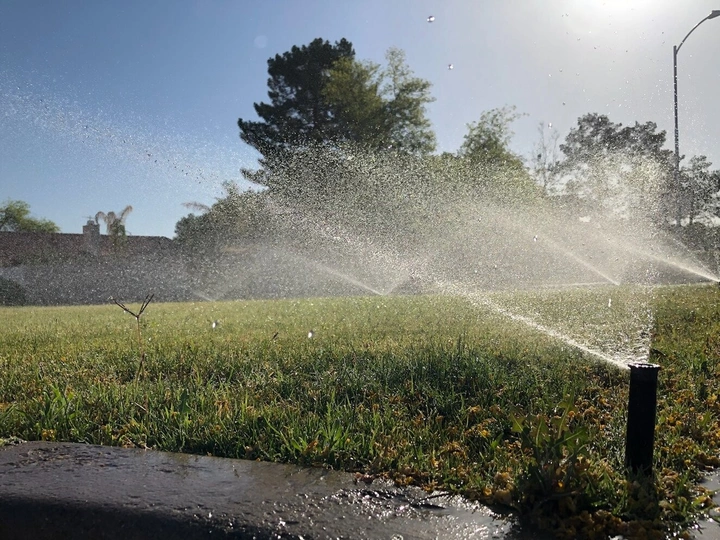 An AI-powered irrigation system, optimising water usage and fostering sustainability in urban green areas.
---
Vlado Grubšić
Mostar, Bosnia and Herzegovina
Links
Team members
Vlado Grubišić
Daniel Vasić
Tomislav Volarić
Field of work
Urban planning, Engineering, Ecology, Research
Project category
Public space
Project submitted
2023
I am a Mechanical Engineer graduate from the University of Mostar, with an ardent interest in the development and application of smart systems.
During my academic journey, I have been fortunate to participate in four student exchange programs in Spain, Germany, Austria, and Slovenia. These experiences provided me with diverse cultural and academic perspectives, contributing to my holistic understanding of engineering practices across different contexts and settings.
My notable achievements include the development of a Smart Irrigation System as part of the "Smart Campus" project at my university. This system embodies the principles of sustainability by leveraging modern technology to conserve water. Overcoming initial challenges such as setting up research and developing a machine learning model based on collected data, this project has evolved into a significant piece of my work that I am very proud of.
Furthermore, my team and I have published a paper at IEEE on this topic, further testament to our commitment to pushing the boundaries of sustainable practices in engineering. I envision this smart irrigation system becoming a standard in urban city spaces, emphasizing its potential role in reducing water consumption.
As the initiator and coordinator of the Smart Irrigation System project, my role extends from team management to strategic planning, leveraging my adaptability, problem-solving, and leadership skills. I am currently leading the project's implementation at our university campus. I am eager to utilize this opportunity to further expand my impact in the field of sustainable engineering solutions and contribute to a greener future.
---
The Smart Irrigation system is a forward-thinking, sustainable solution designed to address water conservation issues in urban green spaces. It leverages the power of artificial intelligence and real-time weather data to estimate soil moisture levels, surpassing traditional irrigation systems reliant on physical soil sensors.
The project was initiated to counteract excessive water usage in maintaining urban landscapes. By harnessing the power of our university's weather station data, we are developing a unique model using Artificial Neural Network (ANN) and Long Short-Term Memory (LSTM) methodologies. This model estimates the current soil moisture based on the weather conditions, which then triggers the irrigation system as required.
Our model eliminates the need for physical soil moisture sensors, enhancing scalability and cost-effectiveness, and making it an appealing solution for diverse urban environments. It's a testament to the potential of combining AI technology, environmental data, and sustainable practices to yield regenerative solutions that reshape our relationship with urban landscapes.
In the future, we see this system becoming an integral part of sustainable urban growth, offering a transformative solution to water conservation and underscoring the intersection of spatial culture, sustainability, and AI. Its adaptability holds the promise for widespread implementation, spurring further innovation and supporting principles of degrowth and regeneration.