CO-HATY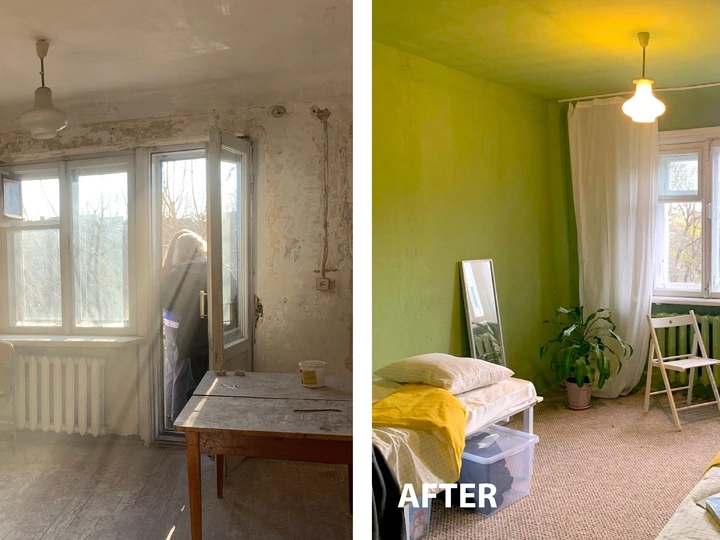 CO-HATY provides emergency temporary but comfortable accommodation for internally displaced people in Western Ukraine.
---
METALAB
Ivano-Frankivsk, Ukraine
Links
Team members
Nazar Dnes
Tetyana Pashynska
Anastasiya Ponomaryova
Yulia Rusylo
Varvara Yagnusheva
Field of work
Architecture, Design, Urban planning, Ecology, Research
Project category
Renovation
Project submitted
2023
METALAB is an urban development laboratory in Ivano-Frankivsk that aims to research the needs of the city and the region, create livable public spaces, and develop a community of like-minded people so that the number of active citizens and urban development experts in the region increases.
METALAB was co-funded in 2018 by Anna Pashynska and Anna Dobrova. During these 5 years the team grew into institution with 25 people.
Our projects can be divided into the categories of WE CREATE and WE SHARE.
WE CREATE:
• Spatial and thematic urban research
• Design of public spaces
• Architectural projects
• Product design
WE SHARE:
• Through educational laboratories, workshops and programs
• Through public events
• Through urban and artistic residencies
• Biennial Festival «City Scanning Session»
• Participatory workshops
METALAB space is located on the pilot floor of the Promprylad.Renovation project. Together, we are working on integrating a large-scale factory revitalization project into the city's space and community.
One of our projects on the territory of this former factory is the Parasolka makerspace, a workshop with equipment and tools for people involved in engineering, art, science, design, etc. We create this space to develop the maker culture in the city and the region, and we also use it to design and
create our products for the city.
---
WHAT IS CO-HATY?
(HATY) – in Ukrainian, «HOUSES»
(COHATY) – in Ukrainian, "TO LOVE"
CO-HATY is a co-housing project for people who lost their homes due to war
The Russian invasion of Ukraine forced around 12 million Ukrainians to leave their homes and 6.5 million people moved to the western part of the country. However, due to housing policy in the past few decades, there is a shortage of affordable temporary housing. In response, CO-HATY works with local governments and a large network of agencies to repair and retrofit large empty post-soviet municipal buildings into emergency
Restoration and reuse: Since March 2022, 4 soviet-style buildings in Western Ukraine have been restored and renovated to provide comfortable housing to 750 people. The buildings were abundonded for the last decades. Through renovation and retrofitting, rather than constructing anew potential carbon emissions was halved. Additionally, together with partners was organised the supply of used building materials and furniture from Europe.
Design: METALAB implements architectural and urban expertise, raise budgets for repairing and furnishing, coordinate the construction process, and design furniture for retrofitted spaces. METALAB develops its own Makerspace to produce any new furniture elements or to collect materials for construction. The materials are locally sourced, so METALAB reduces its carbon footprint by not importing materials from abroad.
Participation: Residents are involved in participatory workshops to inform the design of the building and then help to build future accommodation. This involvement helps cultivate ownership among the residents of their homes and build a community among them. METALAB facilitates different community building and participation activities. Makerspace becomes also a place for social and professional integration of IDPs as they attend workshops there and use this construction facilities for their own needs.
The project is ongoing.