Atlas of Gardens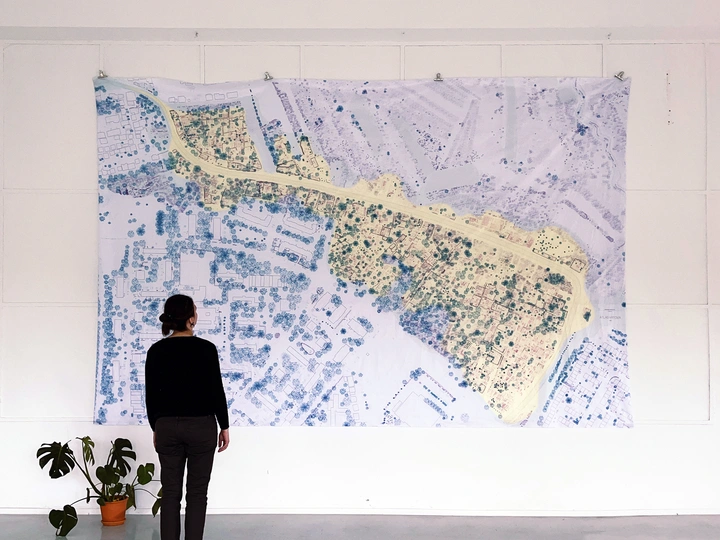 The Atlas of Gardens is a project that highlights the value of spontaneously created gardens on the fringes of large urban areas.
---
Mirna Udovčić
Zagreb, Croatia
Links
Team members
Mirna Udovčić
Field of work
Architecture, Urban planning, Landscape architecture, Ecology, Visual Art
Project category
Raising awareness
Project submitted
2023
Mirna Udovčić was born in 1990 in Zagreb. She graduated in 2015 from the Faculty of Architecture in Zagreb under the mentorship of Prof. Tonči Žarnić.
Her work encompasses the fields of architecture and new media, where she challenges traditional architectural practices by incorporating new media and experimental approaches. Through her drawings, she gives voice to various spaces and phenomena, including wild gardens, illegal buildings, alternative building physics, and the virtual realm of architectural software.
Mirna's graduation project, "Revitalisation of the Cultural Center in Dubrava," received the Young Architect Award at the 53rd Zagreb Salon of Architecture. Additionally, her student work, "Sports Center with a Swimming Pool in Pećine," earned one of the six equivalent awards at the 56th Zagreb Salon of Architecture. Notably, her project "Soft Buffers" (with Irena Bakić and Iva Jelinčić) won first prize in the international architectural competition for young architects Europan 15.
She has actively participated in several group exhibitions, including the fu:bar glitch art festival, 53rd and 56th Zagreb Salon, 36th Youth Salon, 23rd Milan Triennale, and 8th Oslan Triennale of Architecture. Additionally, she has held solo exhibitions such as "Hatch Leaks" (Gallery CEKAO, 2021) and "Quotes by Architect Rem Koolhaas meet the AttnGAN Tool" (gray )(zone gallery, 2021) Her recent work "Forest Hut" was exhibited at Pogon Jedinstvo and Salon Galić as part of the Dromomania project by artist Tin Dožić.
She is currently self-employed and resides in Zagreb.
---
The gardens are situated in Dubrava, a large neighbourhood in Zagreb. They have evolved over several decades through the process of reclaiming derelict territory. Through human efforts of cultivation and resourceful use of nearby materials, they are ultimately transformed into cherished public spaces within the community. As I live nearby, I have been collecting photographs of interesting gardens. Considering that I work in the field of architecture and new media, I decided to make a research and artistic project. I received funding through an open call from the Ministry of Culture and Media of the Republic of Croatia. Subsequently, I created a drawing that serves as a kind of zoom-out of the garden area, measuring 485 x 310 cm, which I plan to exhibit in a gallery.
The next step involves zooming into the garden area, observing, and cataloging the objects. These objects often take the form of comical utilitarian sheds designed to store tools, seeds, and other necessities for successful agriculture. I consider these sheds to be remarkable engineering achievements in resourcefulness, effectively coping with scarce resources. They are abundant with various patents and creatively repurpose discarded items from houses and apartments.
Notably, they serve as commendable examples of sustainability. For this step, I have also secured funding from the Ministry of Culture and Media.
To gain a better understanding of the matter, I aim to exchange experiences with individuals from countries that have undergone similar spatial processes. Learning from such exchanges would greatly help me in continuing the project and understanding similar practices worldwide.
The primary objective of this project is to change the perception of spontaneously and semi-legally created spaces and recognise them as valuable spatial and social heritage. By fostering open discussions among professionals and the public, the project lays the foundation for future planning and preservation.