The Edge of Skopje: Rebirth of the Periphery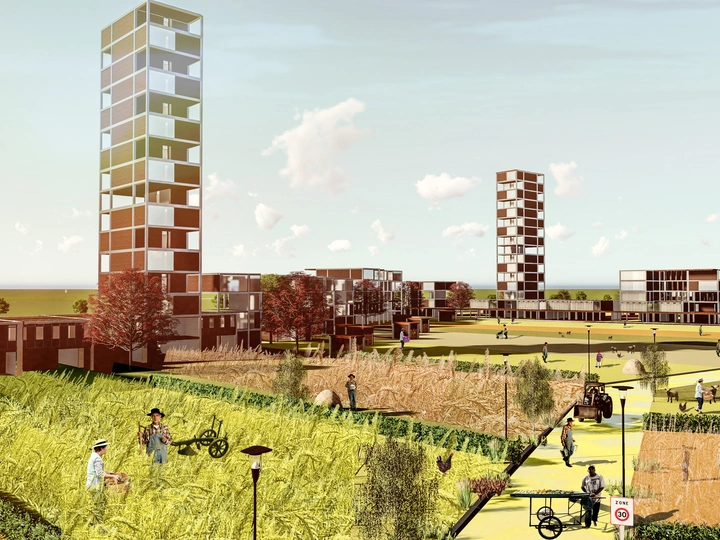 Data-Based Strategy for a Model of Sustainable Development of Skopje's Edge, focused on urban agriculture, community bonds and use of local resources.
---
Natali Veleska
Skopje, North Macedonia
Links
Team members
Natali Veleska
Field of work
Architecture, Design, Urban planning
Project category
Urbanity
Project submitted
2023
Greetings! I am Natali, an 28-year old ambitious architect currently living and working in Skopje, M.Arch graduate from the Faculty of Architecture at the University of St. Cyril and Methodius.
My main passion in life lies in transforming cities through innovation: embracing sustainability and data-driven planning for a brighter future. I constantly do research on the fields of sustainability, energy efficiency, and leveraging cutting-edge AI and machine learning in urban planning. Understanding a city's complex dynamics requires thorough research and the use of all available tools. The project that I chose for presentation is a synergy of all of these interests.
Fueled by my dissatisfaction with the current state of architecture and planning in our country, I founded ArchX Studio two years ago. Our dynamic team of four architects specializes in residential architecture and interior design while continually exploring sustainable materials and data-based planning.
Leading our team, I spearheaded the groundbreaking EnergyBox project—an innovative modular outdoor workhub that enhances urban spaces with smart urban equipment and an ICT layer. This project earned us the prestigious First Prize at the National Creative Business Cup of N. Macedonia 2021, led to our participation at the esteemed BRIGHT Conference Copenhagen 2021, and garnered the National Social Impact Community Award—a testament to our architectural and urban intervention excellence.
I am deeply inspired by LINA's vision and dedication and would be honored to be part of your esteemed architecture conference. Together, let's pave the way for transformative urban landscapes that thrive on innovation and sustainability.
---
Unlocking the latent potential of Skopje's periphery, this projects delves into the city's edge, harnessing its semiotic and psychological power to amplify the city's identity. Dual macro and micro planning levels pave the way for a sustainable development strategy, drawing from the past, present, and future, forming a comprehensive database.
The overarching goal? Taming the challenge of urban sprawl, we steer the city's expansion towards a balanced alternative, fostering a symbiotic relationship between urban and rural realms. With a profound respect for the city's organic nature, the group form approach is embraced, offering adaptability to dynamic processes.
At the heart of this vision lies a thriving settlement integrating a housing band and interconnected objects, sustainably preserving agricultural land through urban agriculture. The conscious use of natural resources, circular economy principles, and community bonding drives sustainability.
Safety is paramount, as layered transportation flows ensure a well-organized mobility network. The community reigns supreme, nurturing a sense of togetherness and shared identity. Purposeful local centers elevate the location, fostering a vibrant living environment.
This project should provide a model of development for the city's periphery, harmonizing Skopje's edge, and redefining urban living for a brighter tomorrow.