Change Your Street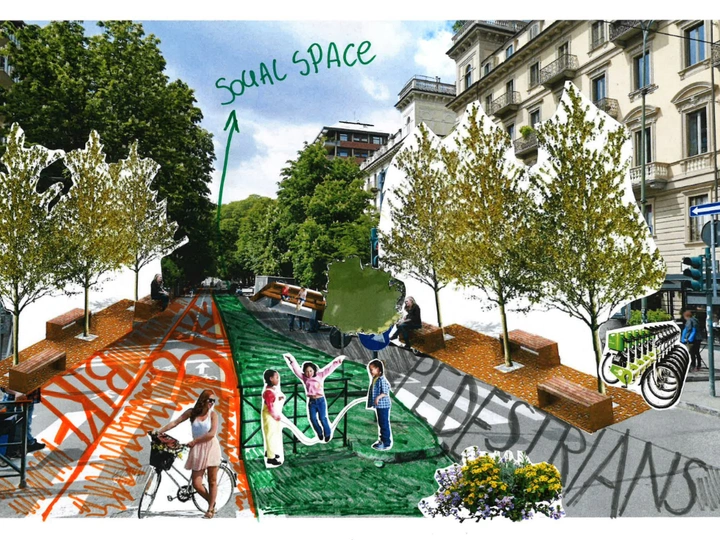 Using architectural visualization as an empowerment tool for community-government communication.
---
BCW Collective
Oslo, Norway / Morbegno, Italy / Lugano, Switzerland
Links
Team members
Facundo Arboit
Skye Sturm
Chiara Tessarollo
Field of work
Architecture, Urban planning, Landscape architecture, Visual Art, Research
Project category
Public space
Project submitted
2023
Chiara Tessarollo, Skye Sturm, and Facundo Arboit started collaborating in 2019, participating in various international architecture and urban planning competitions. Together they founded BCW collective as a network for Architecture and Urban planning focused on sustainability, keeping nature and the human being as central themes in the design. The team has a combination of experience, skills, and global perspectives.
---
As architects and urbanists, we have already experienced firsthand the complexity of vision translation between bottom-up and top-down organizations. The chasm between totally myopic top-down urban development and the unfortunate "collaborative process industry" that culminates a 15-day workshop with suspiciously available community members, in a 100-page report gathering all information with little to no filtering or concrete solutions.
With this in mind, Change Your Street creates fast and effective collage workshops for engaged community members to loosen up and more easily grasp and share ideas with each other, where each member draws and glues together different activities they wish to see in their street instead of cars. This fast prototyping tool facilitates open debate and further engages the community through co-creation.
After this stage, we have managed to co-create a rough idea of what the common vision is. All that is left is to polish it in a way that it can be presented as a clear urban proposal to the local municipality and/or other funding organizations (depending on the country) supercharging the transition from cities for cars to cities for people.