Workshop on REGENERATION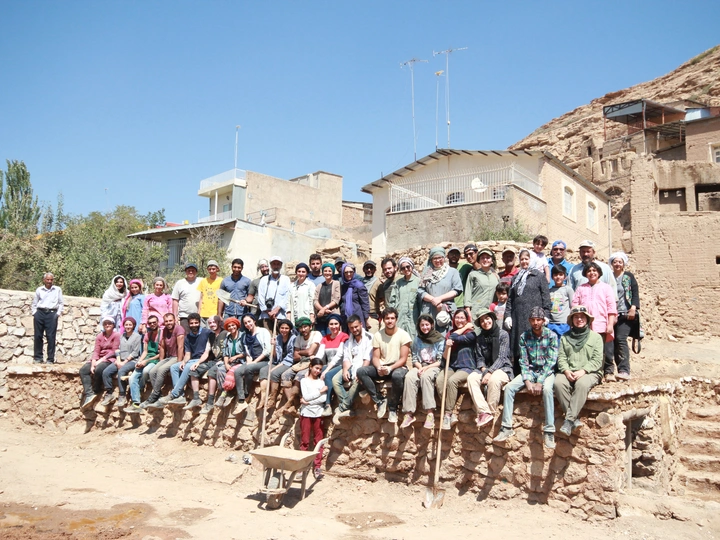 A collective integrated program focusing on rural regeneration, vernacular and indigenous heritages, linking experts, locals, and volunteers.
---
Nima Tabrizi
Rotterdam, The Netherlands [it used to based in Tehran, Iran]
Links
Team members
Amirreza Azadeh
Sonia Beygi
Niloufar Ghobadi
Arezoo Khazanbeig
Nima Tabrizi
Field of work
Architecture, Urban planning, Landscape architecture, Ecology, Curating
Project category
Rural spaces
Project submitted
2023
I am an architect, urbanist and interdisciplinary designer based in Rotterdam who call himself an urban flâneur! I recently graduated with a MAS degree in Urban and Territorial Design from ETH Zurich (2022). I hold a MSc in Sustainable Architecture from the University of Tehran (2016). Focusing on socio-ecological urban regeneration, agroecology, and WSUD (Water Sensitive Urban Design) made the essence of my works during the past years. Also, experiencing scenography in several theatre performances has always been a real passion for me.
In 2017, I co-founded Atelier SigmaN, an architecture studio. After moving to Europe I decided to shift Atelier SigmaN toward a research and design collective focusing on regenerative architecture and rural-urban transition.
Furthermore, as co-director of the international academic programme Workshop on REGENERATION, which was held at both the university and a village in central Iran with the scientific collaboration of INTBAU, I was in charge of the workshop in various fields from scientific aspects to the management procedures and the exhibitions.
I also worked with plenty of architecture and design journals, magazines, and websites in Iran, and experienced working as an editor.
---
Iran's villages are losing sight of their wise and sustainable ways of life. They are transforming from primary producers to mass consumers. The rural population is leaving for the cities, ignoring the value of their vernacular heritage. For the sake of unbalanced development, villages are abandoned. We attempted to solve the problem by developing a bottom-up teamwork procedure called "Workshop on REGENERATION."
The goal of the workshop is to frame the problematics in terms of conservation, circularity, degrowth, indigenous methodology, and resiliency. Furthermore, it investigates potential solutions through knowledge exchange, dialogue between the academy and locals, and hands-on work.
The workshop was held in two successive years (2018 and 2019) in Tehran, Natanz, Targhrood, and Taar village, with the collaboration of INTBAU Spain, INTBAU Iran, Terrachidia Association, University of Tehran, Atelier SigmaN, and the volunteer student team.
Several lectures and discussions on regeneration and bilateral cooperation between craftsmen and academia were given by our team and professionals from around the world during the first round of the workshop at the University of Tehran. The subsequent two days were spent observing and analysing the situation, visiting Natanz and Targhrood, surveying the rural fabric in Taar village, and communicating with locals and stakeholders. The workshop was followed by a period of hands-on training in Taar village.
It was held two years in a row prior to COVID19. A cottage was regenerated in 2018, and an abandoned watermill was discovered and revived in 2019. The workshop was attended by nearly 60 people, including more than 30 students, 5 tutors, 14 lecturers, 6 local tutors, 6 local assistants, and local hosts. International partners provided scientific support for the workshop, and local partners assisted with its execution. They all provided a multilayered perspective on the event.