Metamorphose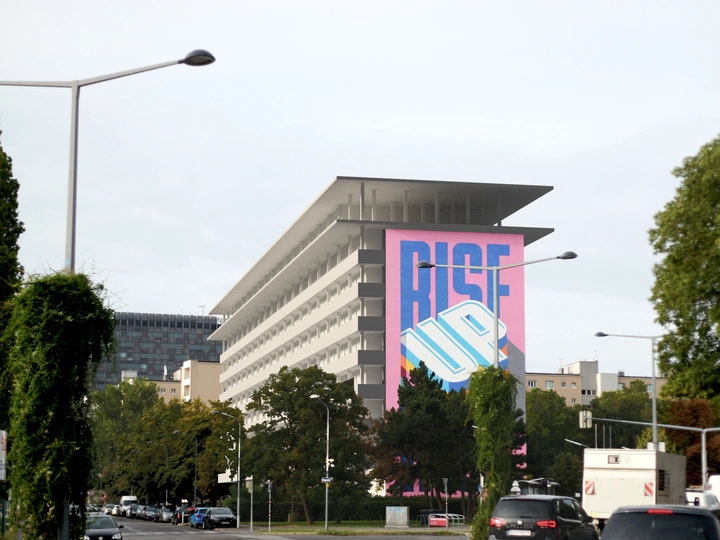 Speculative social housing transformations
---
Metamorphose, Fabian Puttinger
Vienna, Austria
Links
Team members
Fabian Puttinger
Field of work
Architecture, Visual Art
Project category
Renovation
Project submitted
2022
Metamorphose is a speculative and open online archive project based in Vienna, Austria
---
What will happen to the unloved typology of the large scale 'Zeilenbau' during the coming European renovation wave? Will they be demolished? Will they be clad with toxic waste? No, they will go through a Metamorphose.
What should be done?
"Never demolish, never remove or replace, always add, transform, and reuse!"
Frédéric Druot, Anne Lacaton & Jean-Philippe Vassal
Radical extension - Metamorphose
All across Europe, the reconstruction period after the Second World War was characterised by the main aim to provide as many apartments as possible as quickly as possible. This resulted in a little loved typology – the 'Zeilenbau'. The city of Vienna possesses a major stock of modernist postwar large scale housing blocks –'Zeilenbauten' – characterised by a prefabricated and uniform structure. This project develops a future architectural and urbanistic perspective for these ensembles focusing on their great potential for extension, enabling imagination and better living conditions in these social housing blocks that are reaching a critical age.
"To make do, to continue, to extend, to enlarge, instead of demolition and reconstruction, is more ecological, more economical, more gentle and more optimistic. It is also more creative."
Anne Lacaton and Jean-Philippe Vassal 2021, Pritzker Ceremony Acceptance Speech
Fellow