Copy & Paste. Replicate, reuse & reappropriate.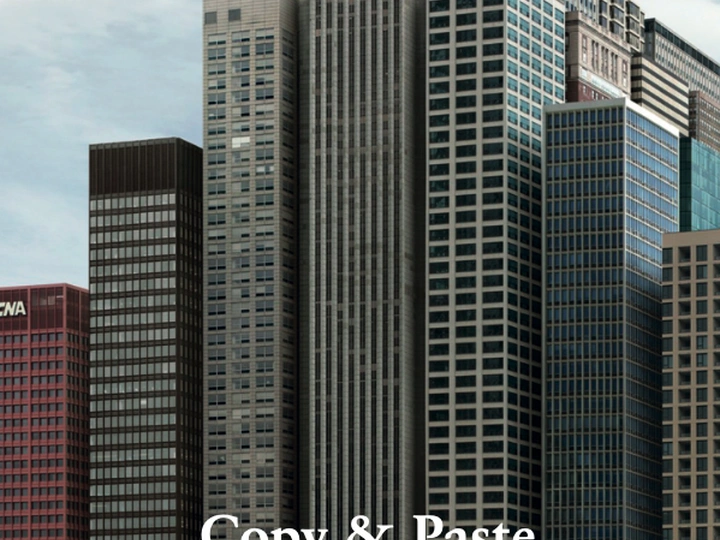 It's been a while since copy-paste is part of our lexicon. It refers to fragment, to manipulation. But also to spatial dialogue and sense of humor.
---
Leo Novelo
Torrelles de Llobregat, Barcelona. Spain.
Links
Team members
Leonardo Novelo
Field of work
Architecture, Visual Art, Research
Project category
Raising awareness
Project submitted
2023
FOUNDER / Co-Owner of La-Arq Barcelona based contemporary architectural office working on the fields of urbanism, building, design, writings, lecturing and publishing. FOUNDER - Editor INPUTMAP Architectural publishing research stage operating at the intersection of culture, politics and the digital environment.
FOUNDER Archeology of Trauma - Contemporary Art Project.
Scientific Advisor Xarxes d'Opiniò - Design & Social Change (2014 - 2015).
Board member FAD / ArquinFAD - Fostering Arts & Design (2013 - 2015).
Scientific Advisor Habitàcola Award (2014 - 2015).
---
At a time when the conventional architect model often aspires to the generation of professionals at the service of the bonfire of neoliberal architecture, what is the social status of the profession? Can architectural practice play a critical role when the line between artistic and spatial practices and marketing has become blurred? It can be said that, in broad consensus, doing architecture in the last three decades has had a deep aspiration to satisfy the lucrative demand for recognizable urban agents and emblematic buildings exacerbated by the needs of media, markets and the will to power.
Is the definition of architecture as the art of designing and constructing buildings valid for the complex stratification of society? Does it have the adequate communicative thickness to gain social body and be accurate? Today, artistic, spatial and cultural practices play an essential role in the value of capital and, at the same time, criticism becomes a crucial element in capitalist production. Which generates enormous guilt because we actively participate in a system that generates inequality. So, what is the valid driving force behind the action of copying and pasting decontextualized buildings and how does this coexist with the obsession of searching originality?
It seems that many of these questions find degrees of answers in the fear that obsolescence provokes in architecture within the empire of the ephemeral. In this polyhedral and liquid reality, authenticity and reproducibility become metaphysical statuses of great relevance in architecture.
That is why it is not surprising that topics such as technical (or digital) reproducibility, intellectual property and the contemporary craze for implants, for the provisional, come to shove. The term confronts us with human creativity and architectural definition from three perspectives; Replicate, Re-use and Re-appropriate.