Transmutations: An architecture laboratory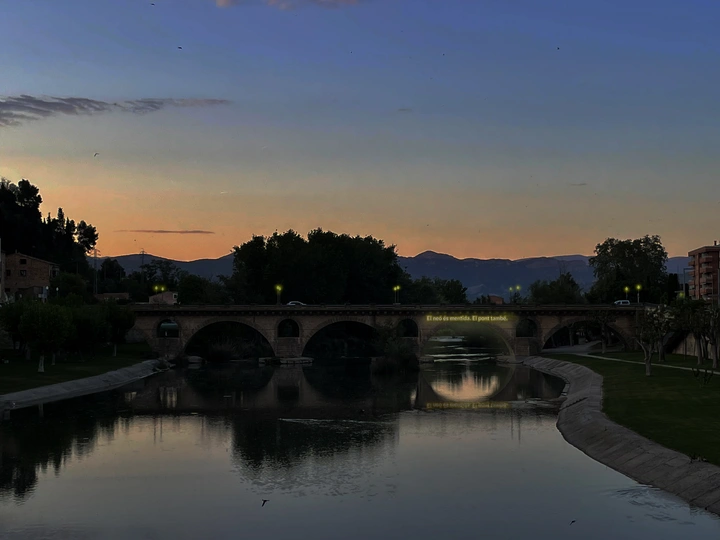 Challenging Uncertainty: A New Architecture of town & country in Balaguer
---
BAUKUNST ACADEMY
BALAGUER, LLEIDA. ESPAÑA.
Links
Team members
Mathias Klotz
Eugenia Soto Cellino
Iñaki Volante
Vicente Volante
Field of work
Architecture, Urban planning, Visual Art, Communication, Research
Project category
Rural spaces
Project submitted
2023
Iñaki Volante, Architect
Executive Director of Baukunst Academy
Balaguer, Spain.
Education:
- Studied architecture at the Central University of Chile, and obtained his architectural degree in 1996.
- Pursued doctoral studies in the Modern Form program at ETSAB-UPC, Barcelona, Spain, between 1998 and 2001.
- Earned his research proficiency at ETSAB in 2000.
Professional Experience:
- In 1998, he co-founded PROUN Arquitectes in Barcelona, Spain.
- Served as a full-time professor of Architecture Projects and Theory at both undergraduate and postgraduate levels from 1996 to 2013.
- Acted as a guest lecturer in architecture at IIT, Tulane, ETSAB, UP, UBA, and Escola da Cidade.
- Held the position of Director of Architecture at the University Mayor and UFT in Chile.
Awards and Recognitions:
- Received the "Obra Bicentenario de la República de Chile" award in 2009 for the Museo del Desierto de Atacama in Antofagasta.
- Won the "Forma Balaguer Contemporary Art" prize in 2022, a public art competition in Catalonia, Spain.
Previous Role:
- Worked as the Development CEO at Balmo Architecture & Real Estate Development from 2013 to 2021.
---
"Challenging Uncertainty: A New Architecture of town & country in Balaguer" is a conference aimed at architects who seek to explore how uncertainty can challenge the way architecture is perceived, conceptualized, and designed. Architecture must be able to adapt and respond to an increasingly uncertain and changing world. The modern archetype has been doing this for over a century.
BA offers a personal perspective on the transmutations that we have experienced during this turn of the millennium: as architects, project instructors, and witnesses to the most colossal transformation, that of architecture itself.
The birth of PROUN Arquitectes in Barcelona in 1999 marked the beginning of a 20-year journey, approaching architecture from various angles. However, three components have always been at its core: project, construction, and studio. The project is, in itself, a study and a reflection that materializes in the construction. It is in the art of building where what we call architecture finally emerges. Our approach is strengthened by a cultured perspective, seeking efficiency in means, visually compelling artifacts, and timeless technical solutions.
Our work, and our reflection in general, has focused on paying attention to the relationship of our buildings with their surroundings and the communities they are part of. Thus, we began to explore new ways of integrating architecture with landscapes and people's everyday lives. People - the primary purpose that architecture serves.
Cities are a testament to the fact that living together in large urban areas urgently requires high-quality architecture, especially in public spaces and the incorporation of nature into projects. The inclusion of natural beauty in architectural projects is one of the great achievements of modern architecture, particularly in Latin America ans Spain.