Changing the perspective on peripheral territories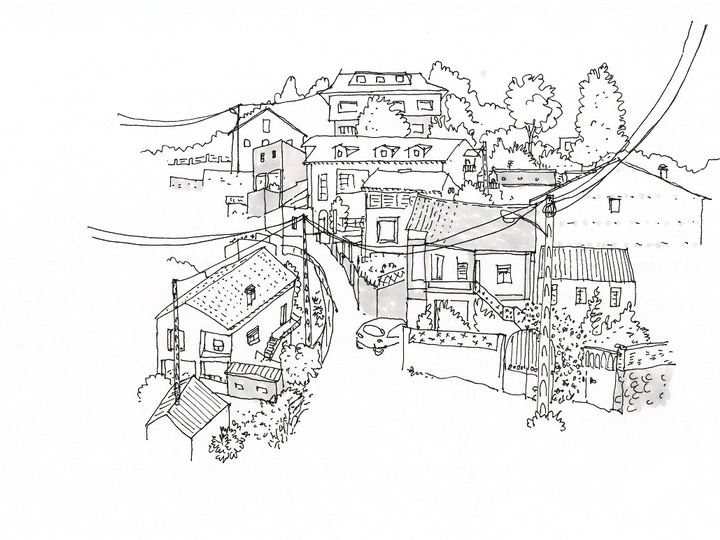 Can subjective and experiential practices such as drawing and walking change the way we read and experience peripheral spaces?
---
María Tula G. Méndez
Madrid, Spain
Links
Team members
Maria Tula García Méndez
Field of work
Urban planning, Landscape architecture, Visual Art, Curating, Research
Project category
Public space
Project submitted
2023
Architect and urban planner, graduated from the Polytechnic University of Madrid and the School of Architecture of Montpellier. Specialized in urbanism, planning, and environment. Holds a postgraduate degree in cooperation for the development of human settlements. I have been actively involved in various projects focusing on the design of proposals for urban regeneration and coordinating participatory processes for habitat transformation.
I was a founding partner of Traza Territorio, a project through which I have since 2015 executed numerous initiatives, mainly related to housing, public spaces, territories and landscapes. Having recently decided to move on from Traza to follow a broader scope, my commitment to improving living conditions in the city and the territory thorough innovative and creative practices remains stronger then ever.
I have experience in cultural management, and I continually explore and experiment with graphic tools to raise important questions and seek radical alternatives that will shape sustainable and thriving environments.
---
This proposal aims to explore unplanned or peripheral spaces in a different way, using subjective and experiential practices like drawing and walking. The research seeks a sensitive and immersive approach to studying and engaging with these peripheral areas, challenging conventional perspectives. Instead of imposing predefined narratives, the focus is on listening to the places themselves and giving voice to their unique identities and stories.
Through drawing and walking, the research establishes an intimate connection with the environment, capturing the essence of each place through artistic expression. Walking allows for embracing uncertainties and serendipities in navigating these peripheral spaces.
The immersive nature of the research enables a deeper understanding of how diverse lifestyles and needs -not only human- shape these territories. It uncovers the traces of the past, realities of the present, and potentialities of the future within these often-overlooked areas.
Drawing and walking hold transformative power in urban discourse, envisioning possibilities beyond conventional planning, fostering a reflective and imaginative approach. This empowers us to reimagine interactions and interventions in the built environment.
The research promotes a new narrative that values each territory's uniqueness, advocating for an open and inclusive approach to urban exploration and transformation. By fostering a deeper connection with these spaces, it contributes to more responsive and empathetic urban practices that respect the realities and needs of peripheral territories and communities.