Architectural Thinking School: Feels Like Home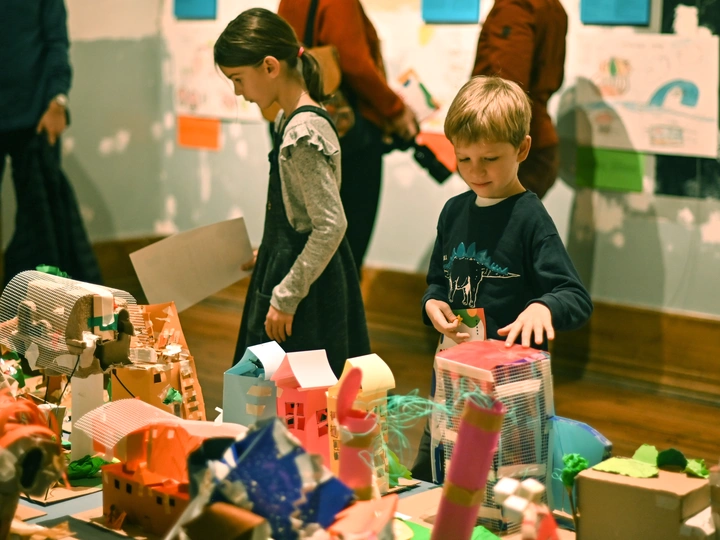 An educational project: searching for home through architectural activities.
---
Elena Karpilova
Lisbon, Portugal
Links
Team members
Elena Karpilova
Alexander Novikov
Field of work
Architecture, Research, Other
Project category
Raising awareness
Project submitted
2023
Founder and Head of Architectural Thinking School for Children
Education in field of fine arts and comparative history of arts.
In School responsible of:
- creating new interdisciplinary programs
- researches of new methodologies in education
- programs implementation
- communication
Interests:
Equal education, helping migrants, popularisation of architectural education.
Interests/hobbies:
Documentary film festivals, researches in field of comtemporary jewellery.
Notable achievements:
- winner of the «Best International Organisation» of the Inspire Future Generations Awards by Thornton Education Trust. London, 2022
- winner of the «Diversity in Action» of the Inspire Future Generations Awards - partnership with the Lisbon Architecture Triennale
- «Architectural Thinking and Education» lecture for the National Plan for the Arts (Ministry of Education + Ministry of Culture of Portugal) and Lisbon Architecture Triennale. Lisbon, 2021
- nomination under the Best Organisation category at TET's Inspire Future Generations Awards. London, 2021
- nomination under the Individuals of the Year category at TET's Inspire Future Generations Awards. London, 2021
- publication of «HOUSEDMDOM: A book of children's projects and other avant-garde architecture». 2019
- invited speaker at the Future Architecture Platform Creative Exchange. Ljubljana, Slovenia, 2017
---
What is home? Is it a place, walls, geographical point on a map? With our educational activities, children from Ukraine, Belarus, Russia are finding a safe space to feel like home in a new country.
In 2021 we decided to move from Belarus because of the high level of political repression. Currently, there are nearly 1500 political prisoners officially recognized, but unofficially, the number exceeds 4500.
In March 2022 due to the war in Ukraine, 75% of our current students, along with families, fled Belarus.
Having no EU visas and no financial security, willing be as far as possible of the conflict we had to move March 3rd in Uzbekistan. We spent one month there and then another month in Kyrgyzstan.
Then in May we finally arrived in Portugal where Lisbon Architecture Triennale helped us a lot. We re-started our School and also organized more than 50 free of charge workshops for children-migrants with a help of private donor from Belarus. They were devoted to architecture, culture of Portugal, some of them were organized in museums, galleries, parks to put students in context of new culture.
How we're creating a feeling of a home, a safe space for our students?
- Consulting with psychologists to remove a shade of mistrust among the participants. Their expert input helped us create a space of respect for each other.
- Involving local teenagers in the program, so they could get to know each others cultures
- Treating students as equals, as fellow young explorers, we are the same as they are – migrants.
Children began making new friends during our classes, and their parents did too.
Many students who were with us during this year have received their residency cards, making them somewhat Portuguese. Some students, especially Ukrainians, returned back home, and perhaps we will never see them again.
We continue to live and work in Portugal which became our home with no possibility of return or visit Belarus. Creating a "home" here for children and youth.