Fence Bench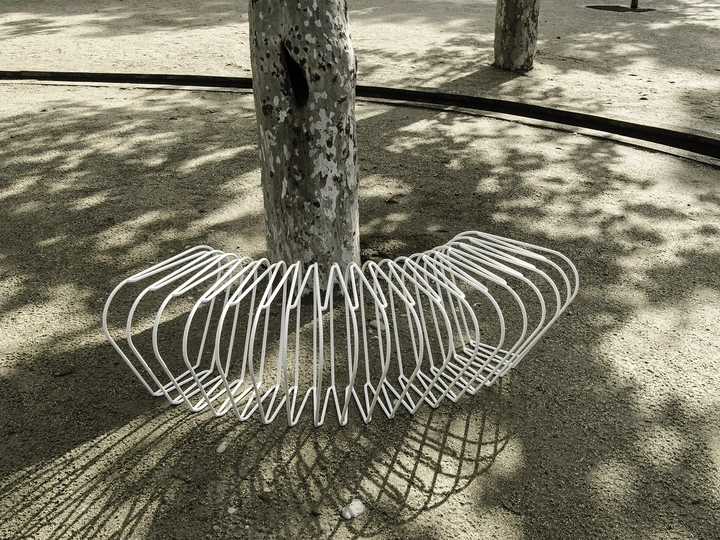 Fence Bench is a concept for garden furniture that transforms a fence into bench & walkable border for plants & animals.
---
cabinet
Bucharest, Romania
Links
Field of work
Architecture, Design, Research
Project category
Raising awareness
Project submitted
2022
c a b i n e t is an architecture and design studio, focused on learning discipline & practicing virtues, created in 2013 by Oana Iacob as a platform to promote beautiful, virtuous, abundant design.
The spaces and objects are created for all public use and are made out of private or corporate investment.
Making them involves collaborations with different artisans or specific technologies. Also, in c a b i n e t handmade work is carefully used.
---
The objects are created considering the specific need of public space to put o limit from pedestrian areas to natural planted spaces. There is a strong position stating that this limit should be a solid one. Fences of different size and shape are bordering our public environment, creating a strong view of public authorities about where people are allowed or not.
Fence Bench objects are dual ones: they create a limit, a fence, but also a fluid one. It allows people to sit on, cats and dogs to play around it, birds to easily pass it. Also, the objects are plant friendly, allowing plants to grow on them or around them.
The objects presented come from a series. There can be linear or curved objects, connected to each other. The curved objects can create a closed limit around trees, but also a serpentine bench.
They are made of flexed metal, with strong joints, painted.
A visitor sitting in a garden can enjoy the view of the planted areas, smell the flowers, and make friends with the natural living environment.