Love Stories of a Place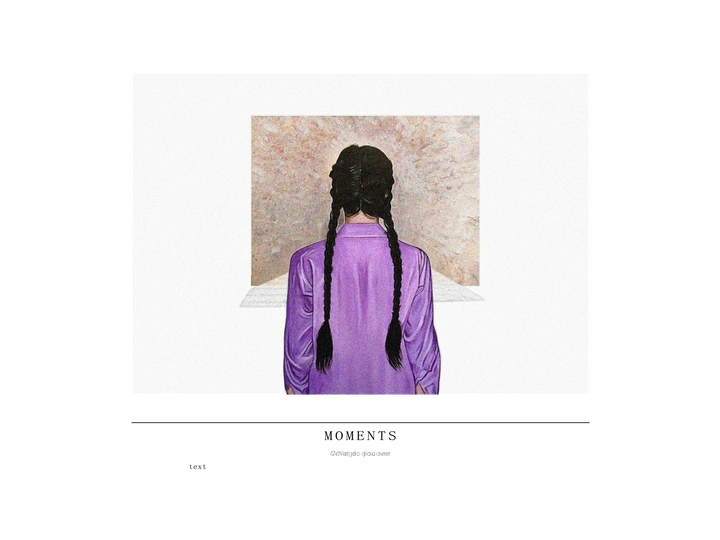 I am proposing 'the curating architect'. A methodology based on feministic theory and the principle of care defined by Tronto and Fisher.
---
Maria Helena Nerhus
Bergen, Norway
Links
Team members
Maria Helena Konttinen Nerhus
Field of work
Architecture, Landscape architecture, Ecology, Visual Art, Research
Project category
Rural spaces
Project submitted
2023
My name is Maria Helena K. Nerhus. I have my Masters' degree in architecture from Bergen School of Architecture. (2020,NO) Bergen is also the city I grew up in and live in today. I did an exchange to Ryerson in Toronto(CA), thereafter a semester at Bezalel University in Jerusalem(IL/PS). I worked as a teacher assistance at Hong Kong Design Institute(HK).
I am deeply fascinated by how human creates common truths and shapes communities and cultures connected to geographical position, religion history, and the political. I have a process approached visual art and architectural practice exploring the human trough choreographic narratives as an extension of the unknown. I aim to prompt phenomenological discussions of what 'is knowledge' trough question ways of perceiving and embodied knowledge. My intention is to create immersive aesthetical and sense-based experiences for the audience to explore. Concepts become spatial manifestations built of accessible material.
In 2022, I was part of founding Studio Emne. A platform for unestablished artist in Norway, facilitating for co-creating and network building. Since 2021, I worked with NGOs and social architecture. One project to mention is 'Kitchen Garden' by artist Stacy Brafield, Festspillkollektivet and Bergen Kunsthall. In 2020, I founded the architectural practice Studio HUG, which changed name to Attom Arkitekter when I sold my part to my partners. Our work empathized on usage of local resources and ecology.
---
What would the role of a curating architect be? How does one curate space?
I am proposing a contemporary architectural practice defined as 'the curating architect'. The methodology is based on the principle of care defined by Tronto and Fisher "a species of activity that includes everything we do to maintain, contain, and repair our 'world' so that we can live in it as well as possible."
By connecting architectural practice to feminist theory and the aspect of care, the ethics within the curatorial architectural practice goes beyond the contract between client and architect and adds on a social dimension of responsibility. It is then enhanced that humans with an architectural practice, as well as entangled stakeholders and communities, must be conscious in each chain of decision making. It demands time to dwell and evaluate if the gestures done moves us one step closer to the desired common good.
The curating architect follows the process of intertwining new structures in the existing, and on the go they must critically evaluate if the gestures added on adapt to the existing or if it is violating. I am not only talking about material reclaim but also historical, social, and cultural memories and belief systems. It will always be a conflict, and the curating architect must be aware of, and consider contradicting forces in a more sensitive way than what is the standard of the practice of today. They must build up tolerance and be willing to be open to the not yet discovered perspectives, and move along with the process, like running water where its path is shaped by its surroundings. The water always has a direction, but it takes the round which is less forced and energy consuming.
The practice must operate in a condition of transparency and acknowledge the power dynamic within forces. One must constantly reevaluate if 'design' decisions move closer to the goals of making the world we co-inhabit with other species and ecosystems a better place.