Sustainable revitalization of Rosenhain in Graz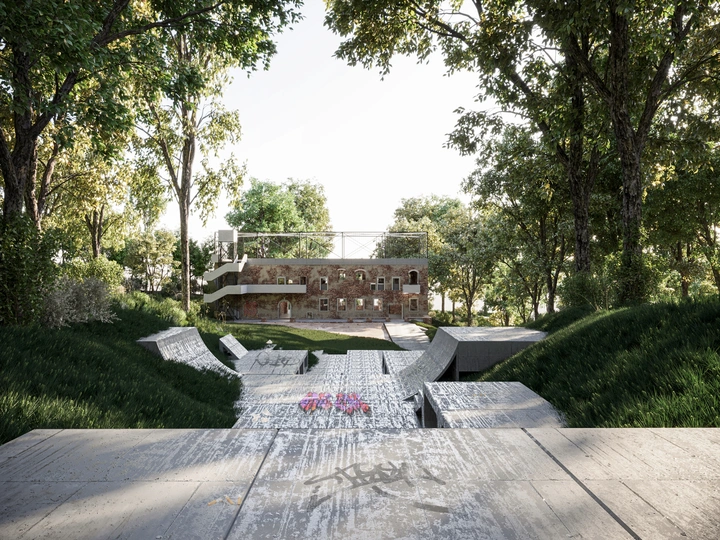 A comprehensive solution for the reactivation of the Jesuit summer refectory and its surroundings
---
Fatmir Shukaj
Graz,Austria
Links
Field of work
Architecture, Visual Art, Photography
Project category
Rural spaces
Project submitted
2022
I am Fatmir Shukaj, a newly graduated architect from Kosovo. I obtained my BSc degree at the ABB University in Pristina. I started my master's studies at TU Vienna and finished at TU Graz.
My interests are diverse. during my university studies, I was involved in photography, participated in reconstruction projects and planned the conversion of historic buildings.
I collaborate with my formers Profesors on some projects, mainly in the field of 3D visualization.
---
This project shows how a problem that has existed for decades, taking into account its past and present, can be solved through careful and minimal interventions. And this with solutions that, following today's trend, do not permanently change the building and its surroundings, but only intervene in the existing situation to the extent necessary.
For this purpose, a self-managed sports and entertainment center with a multi-purpose hall, a roof sports facility and a multiple-use basement room will be integrated into the existing walls. The environment will be redesigned to offer both sports and recreational opportunities.