If you cut a tree, millions of things happen.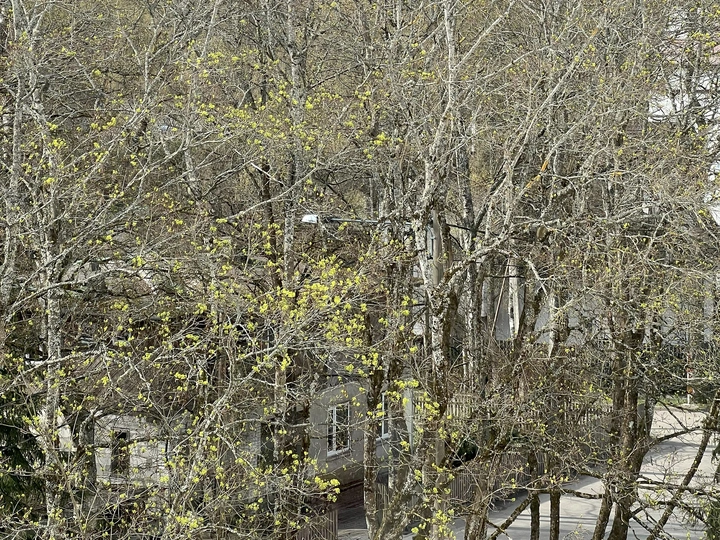 Rediscovery and critical evaluation of urban material commons, through practical and theoretical work.
---
Garbage Kids
Tbilisi, Georgia and sometimes Tallinn, Estonia
Links
Team members
Luka Abashidze
Ulla Alla
Nika Gabiskiria
Field of work
Architecture, Design
Project category
Material tracking and reuse
Project submitted
2023
Garbage Kids is a collective based in Tbilisi, Georgia. Our work is object-based, creating collectable, one off furniture and spaces, working in a chaotic manner to avoid sterile and safe choices. Our background is in architecture and even though we have no professional training in carpentry, having been born in Eastern Europe, all of us have grown in environments where working with hands has been a significant part of daily life, so transitioning from digital planning to handcraft came naturally. We learn through practice, experimenting with different materials combinations and techniques, educating ourselves with each new project.
As our name suggests, we work with a lot of found materials and waste, mostly with wood that is damaged or forgotten. We avoid standardised materials for the market, but search matter found in the forests, mountains or garbage, focusing on material hunting, taking only what we need. The material we have dictates the "objects" we create, learning and implementing traditional, vernacular methods that are easily forgotten.
Our work and experience are a mix of traditional architectural projects, running workshops and lecturing in university, curating international architecture events and exhibitions. One big undertaking for us was the Kibe project in Tbilisi (2022), where we were part of the organising and working team, restoring an iconic 19th century spiral staircase on the verge of collapse. We were the project carpenters and with volunteers restored the staircase while preserving the majority of the wood, a way of restoration not much done in Georgia.
April 2023 we showed our works in the exhibition by Socii@DROPCITY during Milan Design Week. We transformed a derelict tunnel into a make-shift workshop, where we taught our carpentry techniques and philosophy of material sourcing to the visitors. Our collaborations aim to highlight and educate the creativity and simplicity that is to work with odd materials, especially discarded wood.
---
Our focus is to truly repurpose materials around us. We work mostly with wood, since the material is highly accessible and easily worked with, has a strong character and basic skills needed to treat it can be easily taught to anyone. In our current practice we have used invasive species to Georgia, damaged boards from market fires, leftover wood from hazelnut production or trees cut due to real-estate development. We do not actively highlight the waste created with standardised and commercially available timber but try to showcase the uniqueness of using the wood lying around.
Our project aims to take our work to the next level, to use a material in its raw form in its entirety — we wish to focus on one full tree. A growing issue that is especially haunting Tallinn, is the superficial treatment of fully grown trees in the urban environment. It is not new knowledge how important large vegetation is for the cities. Every full grown tree is an essential resource and being cut because of sickness, real-estate development or urban expansion is a loss for any neighbourhood. What becomes of the material is often unknown and in the case of Georgia, valuable timber is often chopped to be firewood sent to be burnt in villages.
We propose a project that takes a tree cut from the urban environment and reuses every last piece of it - from the leavest, to the sticks and branches, bark and mushrooms growing on it and using even the leftovers and offcuts of the project. We want to run a workshop and exhibition that teaches our way of working, taking back the material commons from the public or private authority, culminating in an exhibition that shows how much material and value even one tree has. Though wood is a common renewable resource, it is important to rethink how it is currently being reused and how the unique characteristic of each individual tree, be it small scale objects or larger architectural intervention can be implemented-rethinking how common materials are used.