The Sky and the Earth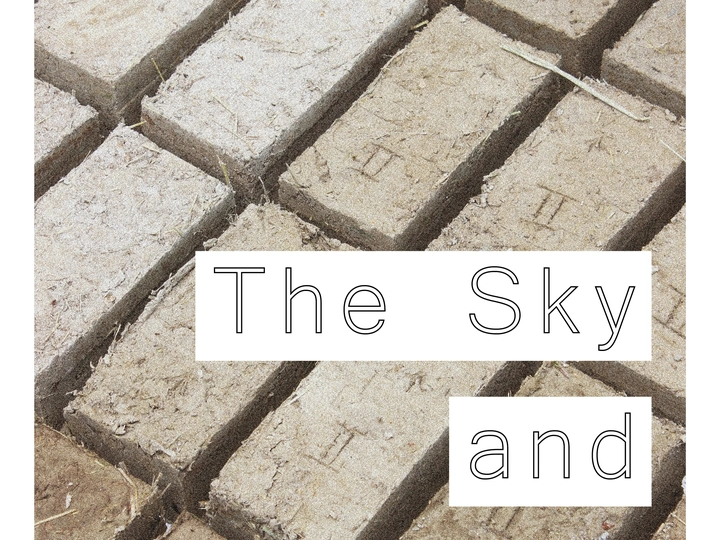 Our case study of the adobe skyscraper examines loam as a building material both architecturally as well as culturally through an artistic approach.
---
Mariano & Raphael Managò
Dießen am Ammersee, Germany.
Links
Team members
Raphael Managò
Field of work
Architecture, Visual Art, Research
Project category
Raising awareness
Project submitted
2022
Mariano is an architect studying at UdK Berlin. He worked at JMSG, LIN, Buchner Bründler, currently Nieto Sobejano and the chairs of Prof. Sobejano (UdK) and Prof. van Rijs (TU Berlin). His approach explores tactile qualities of spaces and materials.
Raphael is an art historian studying at Albert Ludwigs University Freiburg. He worked at Goethe Institute Addis Ababa, Bettina Gilsa restauration studio and Art Basel. He is interested in historical and cultural relationships within the arts.
---
In our project "The Sky and the Earth" we are pursuing an architecture of simplicity with our case study of the adobe skyscraper. The loam high-rise can serve as an example to examine the socio-cultural significance as well as the structural potential of rammed earth construction. Our project aims to create suggestions on how the subject matter of sustainability can be approached through a free artistic examination of adobe architecture.
We started our process by sketching constructive ideas. We visited and mapped loam pits across Bavaria and collected traces of human and natural presence. We dried adobe bricks, experimented with ingredients, built arches and rammed earth by means of ancient techniques. We engaged with historic examples of adobe architecture through drawings and made collages, in which our discussions and research convened. We would like to draw conclusions on our experiments, discuss our findings with a multidisciplinary audience and let our venture lead to comprehensive designs and theoretical papers.
Skyscrapers are veritable monuments of the ruthless consumption of resources, since their construction requires comparably exorbitant amounts of steel and concrete. But as a building type, residential towers continue to meet the needs of contemporary architecture and urbanism: interest in suitable living space is growing and this demand is combined with the aim of preserving natural spaces while settlements are expanded through densification. Further, cultural-historical issues can be raised concerning the uniqueness of the adobe skyscraper and the problems that arise in their preservation. It will not only be the question of how the most diverse cultures built adobe high-rise buildings at different times, but in particular which cultural and social conditions led to their construction. Finally, it will have to be clarified why this construction method in its various forms and formulations was advantageous and ultimately; how it could be again.