Rethinking Reusing Repurposing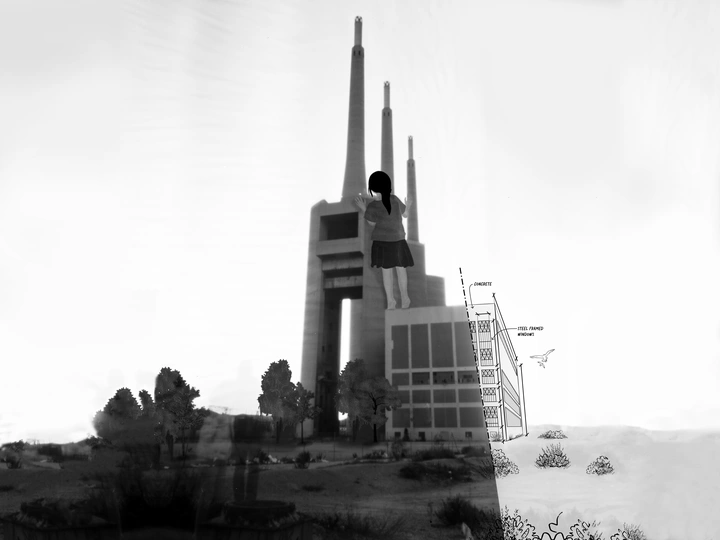 3R is the place where abandoned and under-utilised architectures are listed to help the process of reintegration into the urban environment.
---
Links
Team members
Luca Calvanese
Gina Dahl
Field of work
Architecture, Urban planning, Engineering, Communication, Research
Project category
Material tracking and reuse
Project submitted
2023
Lu+Gi (read Luigi) is a collective formed by Luca Calvanese and Gina Dahl. Both are architects with experience in Spain, Italy, Norway and Australia. The collective was formed in Melbourne in 2022 and the two are actively collaborating with several international architectural firms, universities, NGOs and private clients.
Gina and Luca acknowledged the importance of architects to raise their voice to address climate change and social causes. They aim to utilise their time to provide a meaningful service to inspire the construction industry.
Lu+Gi is part of the effort to walk on the path of intentional and sustainable urban development. The collective works with a positive attitude highlighting solutions that are just in front of us.
During the past years Gina has worked in the architectural industry focusing on ecologically conscious design methodologies that build on cultural, social, economic and environmental sustainability. Recently, she's been been collaborating with a remote indigenous community in the Northern Territory through the University of Melbourne's Bower Studio to utilise adaptive reuse strategies to address cultural and environmental design issues for and in collaboration with local stakeholders. The project was awarded the 2022 DesignInc Positive Legacy of Design Award and the 2022 Dean's Honours List at the University of Melbourne. Meanwhile Luca focused on the construction sector working in the architectural industry and managing several large and small scale projects. Luca tutored at the University of Melbourne and specialised in technology and materials with effort on prefabricated mass timber buildings. Currently living and working in Barcelona, Luca is making his first contacts with local NGOs to support them with his experience.
---
3R for LINA 2023 is an unrealised web platform that encompasses all abandoned buildings able to be repurposed, preventing their unnecessary demolition.
The portal is designed to cater to investors, administrations, public and private entities, through an interactive catalogue. Case by case the interactive map provides information sheets, offering comprehensive information, strategies and recommendations sourced from building professionals including structural and geotechnical engineers, building and land surveyors, heritage consultants etc. Additionally, each building information sheet provides features such as number of rooms, notable structural elements (e.g. long spans, robust slabs), areas, volumes, other relevant data and historical insights. Where available, 3R links to private and public initiatives, including financing and sponsorship programmes for restoration and adaptive reuse.
The primary objective of 3R is to preserve the architectural, historical and cultural integrity of each individual structure, supporting adaptive reuse. This approach involves recommending opportunities to suit the existing building as a long term strategy for sustainable development.
3R is not intended to regulate or classify buildings, instead, it serves as a promotional and supportive tool that advocates for sustainable construction by encouraging reuse of existing structures. The platform strives to preserve and conserve the embodied energy, including the energy required for unnecessary demolitions and reconstructions.
Collaborating with university researchers and utilizing available data, studies and published papers, the platform showcases real examples to assist stakeholders. 3R provides services to support sustainable use of the building environment. It leverages the widespread interest in open-source information and mapping services that assist in creating the three "R" action platform for the construction industry.