Indigenous Futurity from labyrinth to network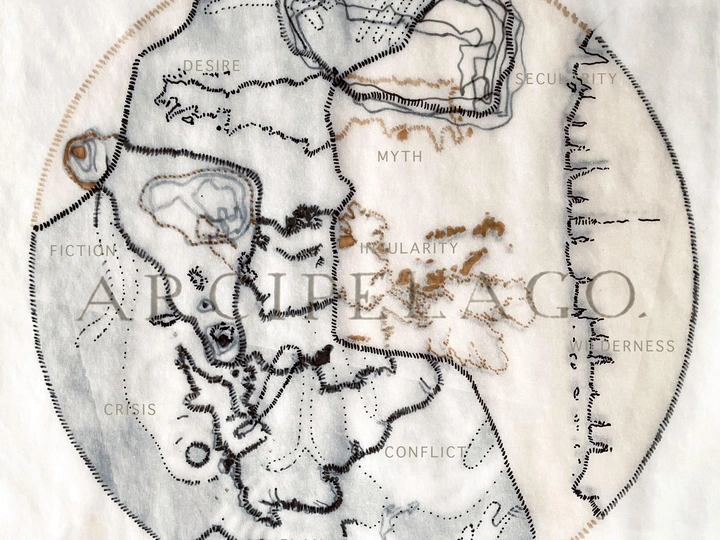 This book is a radical indigenous approach of the myth of Ariadne and Knossos for people interested in archaeology, architecture and ecofeminism.
---
Liana Psarologaki
Heraklion, Greece and London, UK.
Links
Field of work
Architecture, Design, Ecology, Visual Art, Research
Project category
Raising awareness
Project submitted
2023
I am a Greek architect, artist and researcher working in the UK and Greece. I trained in the world renowned National Technical University of Athens and completed one of the first practice-based interdisciplinary PhDs at the Centre for Spatial Analysis and Intervention UCA Canterbury (University of Brighton, 2015). I am interested in futurist pedagogies of architecture, posthuman network ecologies and interspecies subjectivities, emerging spatio-affective debates, and creative non-fiction. In 2018 I founded a new school of Architecture at the University of Suffolk (UK) and in 2019 I was finalist for the 2nd Greek International Women Award (GIWA) in the category of Design. I was elected and served as Chair of Education for the Royal Institute of British Architects (East Region, UK) from 2020 to 2022, to develop education networks supporting 1800 RIBA members, 5 Schools of Architecture, 500 students and 250 practices. In 2022 I published the monograph Cultures of Erudition and Desire in University Pedagogy; Thoughts on Practice-led Curricula Before, Through and Beyond Deleuze as part of the Rethinking Education series (London: Routledge). I am currently an Associate Professor and Deputy Head of School (Art, Design and Performance) at Buckinghamshire New University (UK) and associate editor for book reviews for the Journal of Posthumanism (London, Transnational Press). I am founder artist of Aylos Topos; an interdisciplinary online platform showcasing a portfolio of practicing installation art, interactive objects, and artistic research. I am also a member of Mapping Future Imaginaries (RMIT) a research network of scholars across local and global communities, and a visiting fellow at the School of Medicine University of Crete where I teach neuroaesthetics. My latest project is a collaboration with award winning novelist Amanda Hodgkinson exploring architectures of domestic cleaning through drawing and poetry and I have a forthcoming book on immersive spaces.
---
The proposed book attempts to offer an indigenous reading of the myth of Ariadne and Knossos of Crete, inscribed within a context of post-humanist feminism, indigenous architectures and a nature-culture continuum. It developed from reading Gilles Deleuze's Dessert Islands and Nikos Kazantzakis's words to Emile Hourmouzios in a letter dated 23 May 1943: "to regard the abyss without fear; on the contrary, to wrestle with it, play with it comfortably – that's what I call the Cretan glance… for me, Crete constitutes synthesis". It is an interdisciplinary project that draws from metaphilosophy and non-philosophy, panpsychism, new (affective) aesthetics, and environmental humanities. It adds to the growing treatise of feminism studies as related to nature-culture continua, archaeology, and theory of architecture beyond anthropocentricism. It is not strictly archeological/historical and transcends Ariadne as goddess-figure and the labyrinth as localized structure or metaphor. Studying historiographies of immanence around the Minoan culture; what archaeologist Nicoletta Momigliano calls "minoism" in her seminal book In Search of the Labyrinth I will present Ariadne the first cyborg of Anthropos becoming animal and becoming space machine; an aragne - a feminist interpretation of Hills Miller noting the analogies in the stories of the Arachne and Ariadne in John Ruskin's work. Following her thread of (mitos | network), I will interrogate what Rosie Braidotti calls the predicament of the posthuman and develop virtual creatings - immanent worlds of connectedness and imagination. The term Minoan bears no specific historiographical evidence and will be used here as archaeological fabulation of immanence: to be Minoan is to be a synthesis of queer and cannibal inscribed in deterritorialised architectures of immanence and insularity.