kiemelis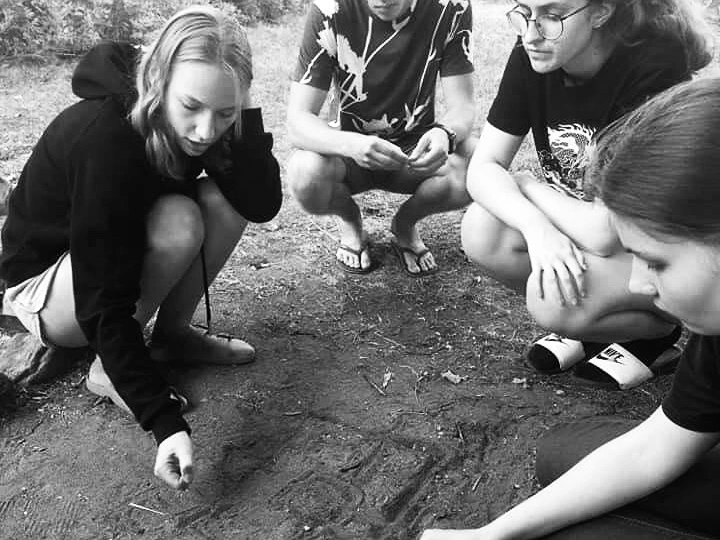 "kiemelis" is architecture laboratory for middle school students and architecture / design students
---
architecture laboratory "kiemelis"
Vilnius, Lithuania
Links
Team members
Marius Lukošiūnas
Fausta Marcišauskaitė
Field of work
Architecture, Communication, Other
Project category
Raising awareness
Project submitted
2022
marius - young architect, founder of "kiemelis"
fausta - first year architecture student, interested in eco architecture, education projects
and group of different age (15-19 y.o.) ten students almost for a year making projects for architecture competitions, now developing projects for children coffee.
first two our project was noticed by professional architecture jury on magazine "structum" contest and won first and third places.
---
architecture laboratory "kiemelis" dedicated to fill gap and create connections between middle school students and high school students, which are interesting in architecture
together making small scale project in a groups, learning from each other various skills and sharing expierences, focusing on ecolocigal and sustainability
including every week online calls for process discussion, experimental workshops, lectures, and week long campus at different lithuanian places each summer.
our main value is to reuse exhisting, build less and only when it needed, think about all projects live cycle, from start to end. use as
much as can local materials.
be together and spread empathy.
im our view architecture is not only materials in space, its also connections between humans.
in our view, built environment can form our mind flow direction.
this architecture laboratory have dream to envolve to much bigger and wider network.
after some years of active work together, researches and improving structure. it can be included to middle school programme as part of new lesson.
new bright future for building with less, making building projects with more love, be much more sustainable and eco friendly to our primary earth ecosystem.
its foundation for new generation architects and growing much more responsible young lithuanians.
our project and dream named "kiemelis" , translated from lithuanian language, it means small yard.
our vision is to make enjoyable, inspiring, spaces for lithuanians..