Fragments and Futures: Between Memory and Nature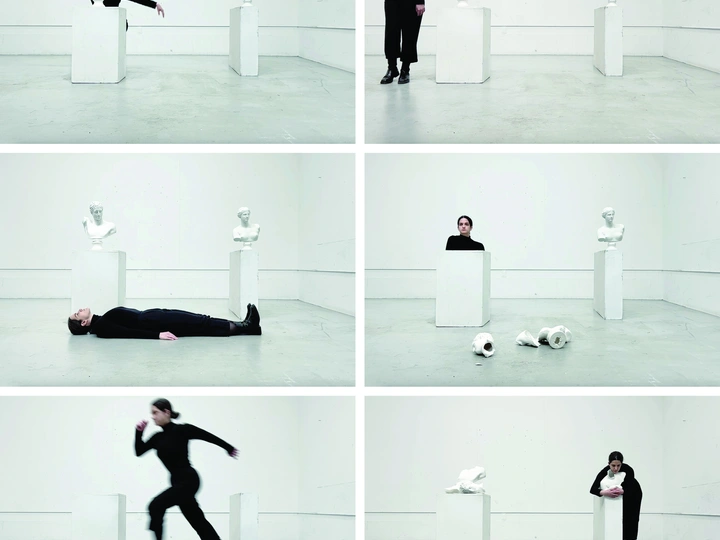 The work aims to delve into the relationship between humanity and nature, with a focus on memory and cultural heritage within the context of Greece.
---
Lafina Eptaminitaki
Heraklion
Links
Team members
Lafina Eptaminitaki
Field of work
Architecture, Ecology, Visual Art, Multimedia, Research
Project category
Raising awareness
Project submitted
2023
Lafina Eptaminitaki is an architect, visual artist, and poet. She practices, writes, and teaches the confluences of art and architecture with an emphasis on aesthetic philosophy and its relevance to everyday life narratives. Her multimedia work weaves together spatial and optical elements of nature, memory, identity, and the performative body. Addressing architecture as social action for the public domain, as well as anchoring cultural heritage and environmental concerns with design and philosophy, are foundational for her interdisciplinary approach.
Lafina holds a post-professional Master in Design Studies with Distinction from Harvard University Graduate School of Design, a Master of Arts in Architecture from the Royal Danish Academy of Fine Arts in Denmark, and a Diploma in Architecture with Highest Honors from the University of Thessaly in Greece. She has worked for international institutions and studios, including the Solomon R. Guggenheim Museum, Storefront for Art and Architecture, and MOS Architects in NYC, where she was the project designer for diverse exhibitions, installations, buildings, objects, and publications. In addition, Lafina is the co-founder of Atelier Atthis, an award-winning woman-led architecture and scenography young practice in Athens, a curator at Kirkland Gallery in Cambridge, and co-president of Womxn in Design, a Harvard-affiliated organization committed to advancing gender equity in and through design. Most recently, Lafina was selected to participate in the 6th Architecture Triennale in Crete and the 10th Biennale of Young Greek Architects in Athens and has exhibited in the AIA Conference on Architecture in Las Vegas, Milan Furniture Fair in Italy, Art Museum of Tønder in Denmark, Benaki Museum in Greece, et al. She frequently lectures about her work and participates in studio reviews and design workshops in NYC and Greece, such as Pratt Institute and Aristotle University.
---
This project aims to delve into the intricate relationship between humanity and nature, with a focus on memory and cultural heritage within the context of Greece. It investigates how our constructed perception of the past and the artifacts that represent it shape our present and future associations with the environment. Researching collective memory and its manifestations as parts of a whole, I explore the concept of "brokenness" and the interplay between fragmentation and wholeness, not only in humans but also in the environment.
There are three scales of engagement involved in this work. The first scale focused on the "broken" individual, investigating the fragmented parts that shape one's identity and personal memory. The second scale examined the "broken" cultural heritage, particularly ancient marble fragments, exploring the challenges of preserving and restoring ancient ruins and questioning the role of dominant narratives in constructing collective memory. Lastly, shifting the gaze towards contemporary marble quarries in Greece, the third scale explored the "broken" nature highlighting the problematic relationship between humans and the environment and emphasizing the need for a shift from an anthropocentric ethic of control to one of partnership with nature.
After various research methods, such as studying ancient Greek marbles, focusing on labor-intensive maintenance and relevant policies, examining operational guidelines and regulations of active marble quarries in Greece, considering their environmental implications, and conducting interviews with local practitioners and stakeholders from various fields, the work was exhibited as an art installation. By incorporating mediums such as sculpture, video, text, and performance, the installation proposed a shift in the perception of marble from being a mere representation of a statue or a mountain to an understanding of it as broken cultural heritage and broken nature.