Homeing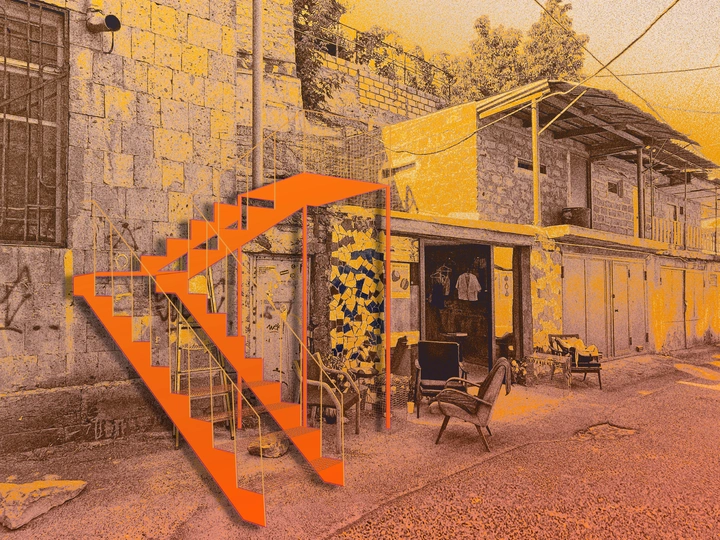 Home is no longer a static architectural form, due to the contemporary global developments it becomes Homeing as a social and spatial process.
---
Maria Kremer
Yerevan, Armenia
Links
Team members
Maria Gunko
Maria Kremer
Anahit Minasyan
Hayk Zalibekyan
Field of work
Architecture, Urban planning, Curating, Research, Other
Project category
Urbanity
Project submitted
2023
Maria Kremer, curator of Homeing, architect and artist, founder of zvon studio - an architectural bureau with a multi-cultural and interdisciplinary background. Since 2022 Maria is based in Yerevan and explores the themes of nomadic and vernacular architecture.
Maria Gunko is anthropologist and urban geographer, DPhil Candidate in Migration Studies at the School of Anthropology and Museum Ethnography, University of Oxford within the project 'Emptiness: Living Capitalism and Democracy after Postsocialism' , doing her ethnographic fieldwork in the Lori province of Armenia since 2022.
Hayk Zalibekyan is architect and educator based in Yerevan, founder of TL BUREAU - an architectural office with the focus on urban environment and public spaces in particular.
Anahit Minasyan is co-founder and multimedia journalist at Urbanista - a cross media platform aiming to highlight urban issues and developments in Yerevan and in the other cities & towns of Armenia.
---
Project HOMEING originated in 2022, on the backdrop of an intensive in-flow of people to Armenia: refugees affected by territorial conflicts and state terror from diverse regions, Armenian diasporan creatives and business(wo)men, digital nomads, international students, etc. Maria Kremer and Maria Gunko are among them - people for whom Armenia became a new home. Drawing on personal experience, as well as research in cooperation with local activists, scholars, and urban practitioners, a series of events (lectures, discussions, workshops) and urban interventions are being planned in Yerevan - dedicated to the theme of Homeing.
Homeing aims to strengthen the interactions between different social groups and neighbourhoods in Armenia, contributing towards decolonisation, democratisation of and facilitating a dialogue about the urban landscape within the South Caucasus region.
Homeing is interpreted as a search for home and identity in an era of uncertainty, digital nomadism, state violence, global cataclisms and post-COVID routine. Home in the 21st century is a constant work-in-progress. From a predominantly private space, the home is becoming a semi public space where people combine intimate familial life with professional activities. Subjected to external and internal tangible and intangible shifts, it evolves through time, being more of a verb than a noun. Home as a static architectural form becomes Homeing as a social and spatial process.
New housing for refugees from Artsakh, changes to the formerly marginal spaces (such as cafes and stores in former garages), and blurring of the line between public and private in apartments and gazebos - these are a few examples of the current transformations in Armenia, which are being researched and reflected in the project.
As a culmination of the research an Architectural Fest (April-May, 2024) is planned in Yerevan, which strives to bring practitioners, scholars, activists, and locals residents together.