Chronodiverse Transgressions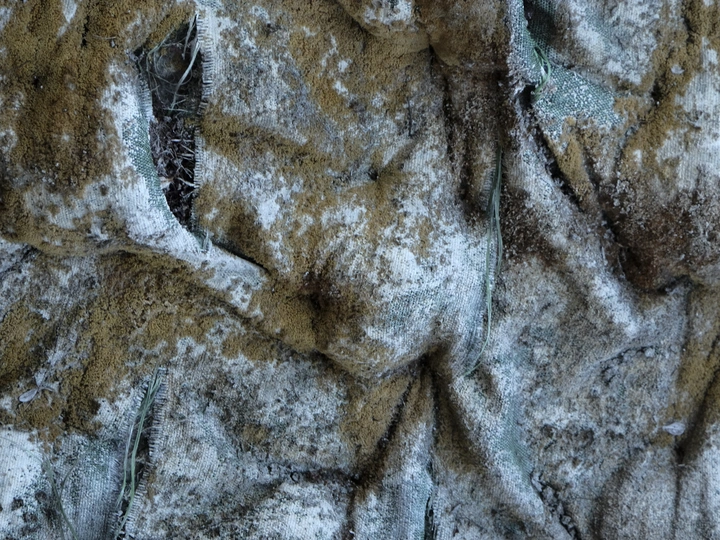 Designing ageing buildings for more ecological human dwellings.
---
Cutaneous
Vienna, Austria
Links
Team members
Andreas Körner
Field of work
Architecture, Ecology, Curating, Research
Project category
Raising awareness
Project submitted
2023
Cutaneous is a pseudonym under which Andreas Körner explores the role of the architectural skin in the exological context.
He is an Austrian architectural designer and researcher based in Vienna and London. Andreas is currently committed to his doctoral thesis, ' Variegated Poché' at Universität Innsbruck, investigating augmented surface weathering in architecture. He is an assistant at the Institut für Experimentelle Architektur and a teaching fellow in the Bio-integrated Design programme at the Bartlett School of Architecture.
Andreas' research and design experiments explore the relationship between the built and the natural environment through layering, materials, and environmental simulations. Special interest is given to the impact of weather on surfaces and their textural articulations. The results are highly intricate interfaces communicating invisible environmental parameters to humans in the built environment.
His work has been exhibited during the London Festival of Architecture, London Design Week, Copenhagen Art Fair, and Tallinn Architecture Biennale. Andreas is a founding member of the design group Biophile and the multi-disciplinary science collective Biotop*. His work has been published in various journals and magazines and presented at international conferences in Europe and the US. One of his recent essays, ' Ornate Sustainability' (2020), investigates the reinvigorated role of digitally designed and fabricated architectural ornament in the context of the climate crisis.
---
The project 'Chronodiverse Transgressions' explores the design of ageing buildings for more ecological human dwellings. Based on findings from the author's dissertation research on augmented weathering in architecture, the project foresees an edited publication that collects the writing of designers and researchers from various disciplines. The essays, projects, and visual diaries are intended to provide an engaging overview of research on weathering in architecture, including novel design, simulation, and fabrication methods.
The ongoing climate crisis demands rethinking the way we build urban environments. Based on philosophical propositions, such as Rumiko Handa's notion of the afterlife, the project collects thoughts on aspects of how buildings age, when they are completed, how they are maintained, and their inherent impermanence. As Bernard Tschumi already argued: 'Architecture only survives where it negates the form society expects of it.'
Chronodiversity is a term introduced by Jared Farmer in his recent book 'Elderflora'. It describes the diversity of age in each environment. Together with biodiversity, it indicates the health of an ecosystem since different agents perform different functions depending on their age. Questioning the traditional modernist tope of the completed building, 'Chronodiverse Transgressions' collects diverse perspectives on how a more ecological and sustainable urban environment can be imagined.
Research and design projects dealing with this are currently fragmented. The project has been initiated by the desire to unite multiple voices, collaborate and envision alternative paths forward. The results of a workshop/symposium will be collected in an edited book accompanied by an online exhibition.