Mykor - Mykofoam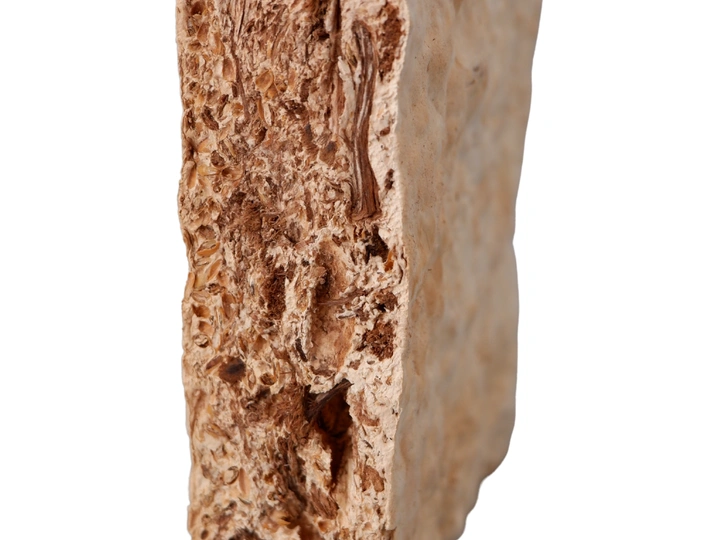 We decarbonise the construction industry by manufacturing carbon-negative materials
---
Olivia Page
Montemor-o-Novo, Portugal - Lisbon, Portugal - Bristol, United Kingdom
Links
Team members
Jack Cardu
Valentina Dipietro
Max Frost
Ines Marques
Olivia Page
Carlos Pena
Fred Robinson
Field of work
Architecture, Research
Project category
Material tracking and reuse
Project submitted
2023
From London, trained in Architecture, Olivia has been Portugal based since 2017 and fluent in Portuguese. Some of her previous projects include working on a residential construction using 'hempcrete' in Porto and also developing innovative interior tiles for the French luxury conglomerate LVMH. She has worked with VerdeOeste project management, with CRU Arquitectura, and as a sustainability assessor for LiderA, the Portuguese body for sustainability certification. She has also co-founded Rede Construção Sustentável (Network of Sustainable Construction) in Portugal.
---
11% of worldwide carbon emissions come from building materials manufacturing. Mykor decarbonises the construction industry by developing carbon-negative materials.
Founders of Mykor, Olivia Page and Valentina Dipietro met in 2019 bringing together their complementary skills: Olivia's architectural understanding of building materials and Valentina's product design and material development. In 2021, they founded Mykor to address the huge potential for manufacturing carbon-negative construction insulation.
The company's R&D team is based in the U.K. and its pilot factory is in Portugal.
Our first product, MykoFoam is an internal acoustic and thermal carbon-negative insulation sheet, that can be also left exposed. It is 100% made of renewable and bio-based materials sourced from industrial waste. Our technology presents improved water-proofing and stabilising properties for increased durability, whilst maintaining the breathable and fire-retardant benefits of mycelium insulation.
Mykor insulation sequesters -22kg of CO2 per m3 and its manufacturing process utilises 90% less water and 40% less electricity than polystyrene.
On average we have estimated that we will be able to repurpose 2 000 tonnes of industrial waste per year and 10 000 tonnes in the next five years.
Our product is:
- Carbon-negative
- 100 % Circular
- Highly Thermal and Acoustic
- Highly Fire Retardant
- Affordable
- Easy to Apply