Touch island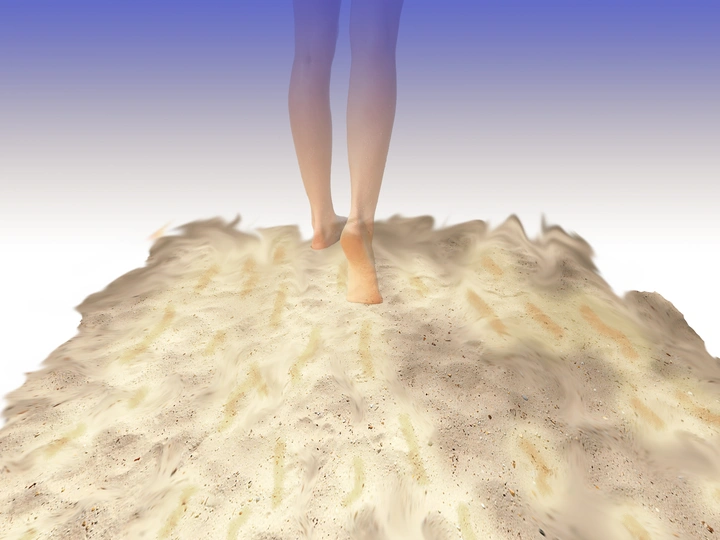 Touch island is an interactive installation that explores the possibility of reconnecting with nature through touch.
---
Anna Zofia Sarnowska
Warsaw, Poland
Links
Team members
Anna Zofia Sarnowska
Field of work
Architecture, Design, Research
Project category
Raising awareness
Project submitted
2023
I am a holder of a master's degree in Architecture from the University of Fine Arts in Poznań. I've been designing experiences interiors, exhibitions, pop-up stores, and small architecture.
I used to be a designer and co-founder of R2d2collectiv for over six years, now I work as a freelancer cooperating with different teams.
Recently I graduated from the School of Form Creative Coding program, and finding new ways to implement technology in my designs became my new passion.
It also gives me the possibility to bring the design experience to another level.
I'm also an Iyengar yoga teacher, and I believe that it gives me a deeper, and more sensitive understanding of how the body reacts with objects.
---
Touch has the power to bring harmony between people but also to connect us with the environment.
Starting point of this project is the deserted postatropocene landscape. Where nature is no longer natural, since everything is designed.
The installation is an attempt to explore touch as a main source of sensations in an environment full of technology.
I like the idea of grounding combined with the simple arduino code.
Touch island is a place which you enter barefoot.
The lights are slightly dimmed, you let your feet guide you.
The island is made of a thin sand layer and fragments of copper tape hidden under the sand surface. Copper fragments all connected with each other and to the electricity.
Half of the tapes have a positive potensial, the other half negative. When a foot touches both potentials we feel delicate electric current flow through the body.
The electric current is very low so it cannot be dangerous. The feeling is nice a bit like tickling and it gives the impression that we are in contact with the ground.
This installation is an attempt to experience something unexpected and
to bring a haptic approach in discussing the future of physical and virtual space.