PROTOMOV - WILD WOOD EXPANSIONS / Social Housing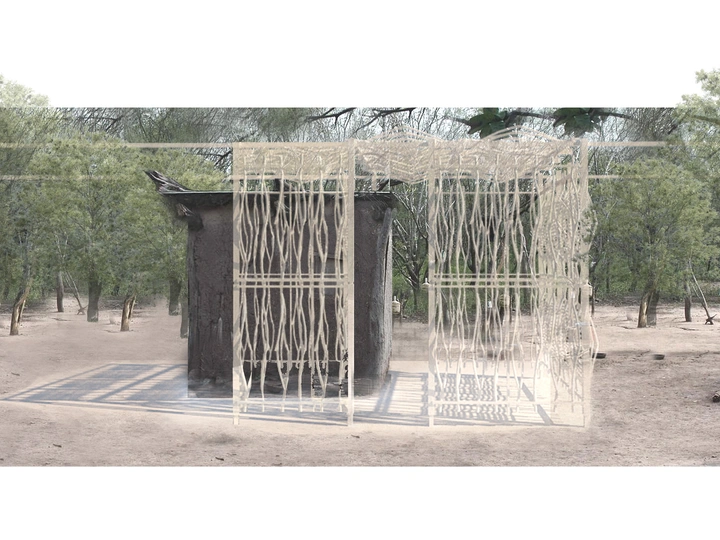 How architecture can adapt by creating flexible spaces to improve community's places using wild wood that can fit into existing forest communities
---
Magdalena Gonzalez Botana
ARGENTINA
Links
Field of work
Architecture, Ecology, Research
Project category
Rural spaces
Project submitted
2022
I am an experimental architect focused on the interfaces between spaces and materialities. In my design practice I study new ways of inhabiting places, human behavior and how to incorporate living materials in architecture.
My interdisciplinary works envision biology, anthropologies and design as a whole to improve material cycling and reduce human waste. A collaboration between nature and humans is fundamental to develop new alternatives of living spaces.
---
The project is the result of the analysis of two main problems, a societal and a disciplinary one. The first one, questions how we can make society care about the environment through design. Introducing wild wood (those pieces of wood that are left behind during deforestation and considered as 'waste' for the industry) as a new way of the design process will help forest communities and conservation plans.
Secondly, within my discipline, I question how architects can utilize and perhaps enhance indigenous methods of construction to propose more ecological forms of housing.
Therefore, as a personal concern, how can architecture adapt to existing ways of living in rural and peri-urban villages? The possibility of developing modular and flexible spaces can improve communities' places.