The city she dwells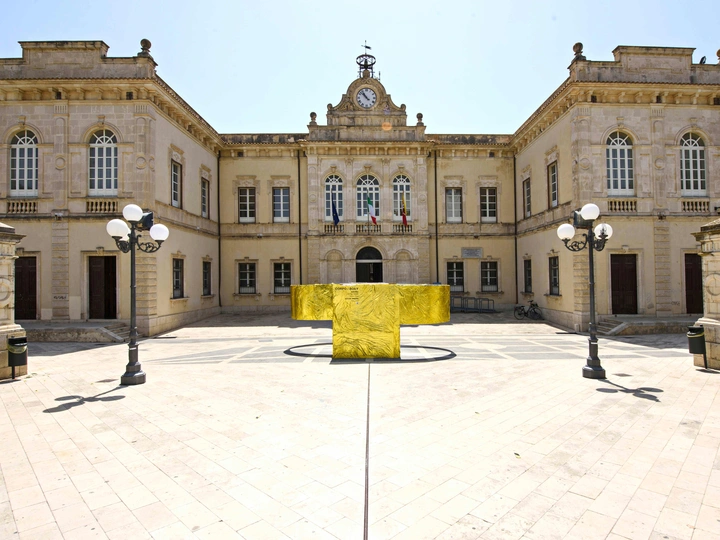 The city she dwells addresses the issue of gender equality through architectural installations and cultural events.
---
Collettivo ctrl+S
Milan, Italy
Links
Team members
Luciana Di Marzo
Rebecca Felline
Monica Galeotti
Giovanni Garrisi
Paola Ghiano
Francesca Girolami
Francesco Hamard
Laura Ingargiola
Francesca Lauretta
Field of work
Architecture, Design, Landscape architecture, Curating, Research
Project category
Raising awareness
Project submitted
2023
Collettivo ctrl+S was founded by a group of friends that, during the Covid-19 pandemic, decided to join forces and experiment with architecture from different angles. We are 10 architects who met at the "Politecnico di Milano" from a range of backgrounds; from rural and quiet areas to busy metropolitan cities.
Our heterogeneous working experiences allowed us to create a continuous dialogue that not only contributes to our personal but also professional growth. As a result, we created a variety of collaborations with other professionals, cultures and communities. Collettivo ctrl+S wants to stimulate a dialogue and provoke reactions within the architectonic panorama.
The aim of the collective is to operate both in smaller realities such as towns, villages and peripheries using architecture as a communication tool. Networking,made possible through all our collaborations,allows a continuous evolution within the collective. We do not believe in a single truth but in a multitude of different realities which are made possible by the collaboration of different individuals. Behind our practical decisions there is always abundant field research, workshop and co-production to ensure that the original ethical, cultural and social values of the places we operate, can be preserved; therefore, our focus is not only on the final artifact but also on the process.
---
The City She Dwells is the evolution of "Pozzallo Casa delle Donne", a cultural event held in Sicily to address the issue of gender equality.
Pozzallo is a seaside city, land of embarkation and disembarkation, gateway to the Mediterranean and place of interaction of different cultures. Here women have taken on a decisive role because of the local maritime economy, which led many men to embark frequently, leaving most of the responsibility and management of family life to their female companions. For this, Pozzallo seemed to be the example of a tenacious female force in a territory where gender inequalities still exist.
Starting from these assumptions, the project took shape through a multidisciplinary approach divided into two phases. The first focused on an ethnographic investigation developed through interviews with Pozzallo's women, and eventually collected in a documentary. This helped us become aware of the condition of the woman in this context.
The second phase, on the other hand, took the form of a cultural event made up of installations and events in some strategic public spaces of the city. The event was organized in collaboration with the local municipality and associations also involving schools. The goal of Pozzallo Casa delle Donne was to raise awareness among citizens on issues related to gender equality through a field approach that took the form of site-specific installations.
Starting from the concept of home, a place to which many stereotypes are linked, we have reinterpreted some of its environments into the public space, transforming them into installations, each one dealing with a different theme. We designed installations that could be to be crossed, experienced. Architecture becomes a tangible tool to raise awareness in the community.
Pozzallo Casa delle Donne is for us an open research. We are looking for other places to narrate; being part of LINA is an opportunity to continue to raise awareness about gender equality in new contexts.