Split works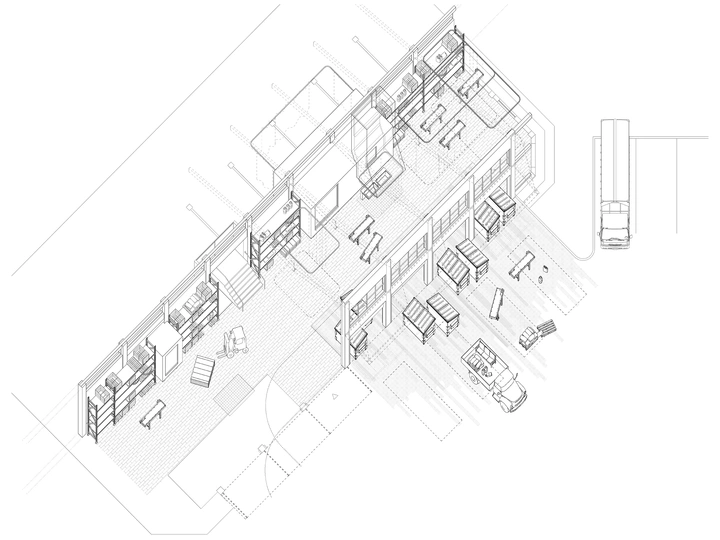 Building as a mixture of a community house, a workshop, a recycling facility and a second hand exchange facility with abundant storage space.
---
half-circus
Myvatn, Iceland
Links
Team members
KaWai Cheung
Konstantin Kim
Aleksa Milojević
Field of work
Architecture, Design, Film
Project category
Material tracking and reuse
Project submitted
2022
We are a travelling collective of architects, currently based in Vienna/Austria and New Haven/USA. We have met in University of Applied Arts in Vienna under the professorship of Kazuyo Sejima.
We cherish architecture as a fantastic way of knowing through its history and techniques, but also a way of acting through its dependencies and effects.
Our projects have been mostly concerned with preservation of smaller communities, their productive landscapes and transformations of their economies.
---
On the level of an object, the project relies on passive technologies, locally available materials and building techniques to benefit and encourage local circular economy.
On a larger scale it is an attempt to look into empowering and public qualities of a production and reclaim those qualities from an austere industrial realm into a realm of a particular community.