Genius Loci: The Biggest Starquake Ever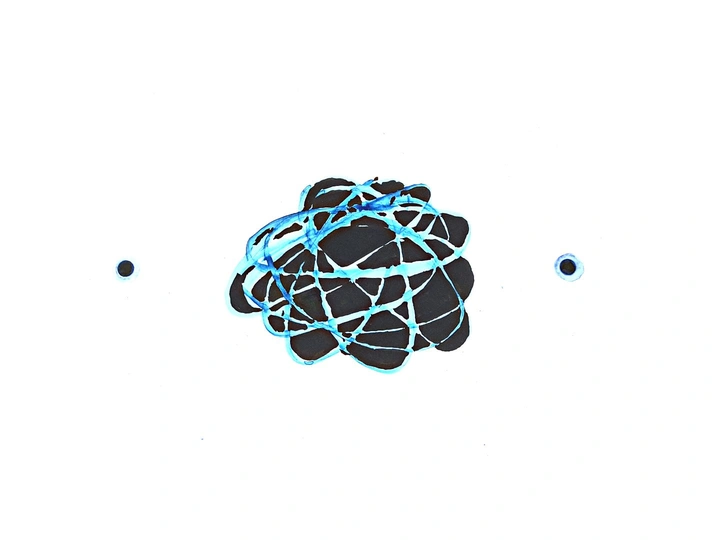 The idea of a spirit of place (Genius Loci) comes from the ancient belief that certain places are inhabited by gods or spirits.
---
Martyna Benedyka
Iasi, Romania
Links
Team members
Martyna Benedyka
Field of work
Design, Visual Art, Multimedia, Film, Photography
Project category
Energy
Project submitted
2023
Martyna Benedyka is a visual and sound artist, photographer and coloratura soprano. Working in a wide range of media including painting, film and digital photography, collage, installation, video and sound art, she focuses on human existence, voice and identity, nature, and the clandestine life of objects.
She studied Art and Design at the Gray's School of Art in Scotland, UK and graduated with a First Class BA(Hons) degree in Fine Art Painting in 2014. She has exhibited in the UK, Italy, Germany, Ireland, Poland, Czechia, Romania, Estonia, Switzerland, South Korea, Canada and the USA. Her work has been chosen by the Federation of British Artists for the Futures - UK's largest annual survey of emerging contemporary figurative art at the Mall Galleries, London, among others.
She is the recipient of international scholarships as well as the winner of art and music projects and residencies including Photo Romania Festival 2022, DongGang International Photo Festival, South Korea2022-23, Culture Moves Europe Mobility Grant 2023, Germany, Tsundoku Art Book Fair at PhotoIreland Festival 2023, De Structura cross-border project 2022-23, Estonia, or Folio Photobook Masterclass with PhMuseum 2023-24, among others.
She is a member of Futures Photography, Amsterdam, The Netherlands (winner 2022). She specializes in early and classical music.
She has also been teaching English in Europe since 2010, and photography (freelance).
---
Genius Loci is Latin for spirit or protective deity. The idea of a spirit of place comes from the ancient belief that certain places are inhabited by gods or spirits. Over the years, a matter of place as something particular (even uncanny at times) as well as its effect on a viewer have become essential in both contemporary art practice and our lives. I believe that every place has something unique, its story, rhythm, and its own aesthetics.

Taking LINA as the starting point, I would like to propose an art intervention that can be understood as genius loci to define the reality, mystery and social contexts of our surroundings.
The Biggest Starquake Ever explores the concept of life as something endless and ever-expanding. Thinking about the energies that surround us, I cannot help but think about the existence of the Universe, Earth and humans as something eternal. Shifting from past to present, genius loci becomes a metaphor for the various practices that I analyze through different associations and themes of memory, identity, and fragility.
Life would be impossible without energy. It is said that the Universe is 13.7 billion years old and yet, it does not require energy to exist. How is it possible that the total amount of energy in the entire Universe is zero? But most importantly, how is it possible that anything exists?
A starquake in the Universe is comparable to an earthquake on Earth. One star can release enormous amounts of energy, enough to unleash a blast of radiation throughout the Universe. From available evidence, it is believed that the high-energy light occurs during a starquake. We are unable to see this phenomenon just as we are often unable to always fully understand ourselves, others or our actions. Connected into one narrative, the project does not explore a single subject but gathers a variety of information and becomes a metaphor for the world of human limitations and a journey through never-ending experiences of life.