THE RURANAUTS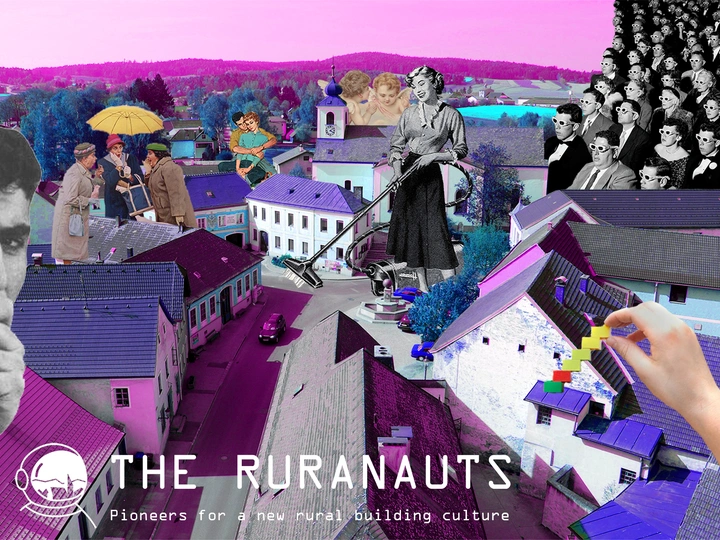 Pioneers for a new rural building culture
---
THE RURANAUTS - Pioneers for a new rural building culture
Rural areas of Lower Austria
Links
Team members
Benjamin Altrichter
Lukas Grünberger
Tobias Speckner
Patrick Zöchling
Field of work
Architecture, Ecology, Communication
Project category
Raising awareness
Project submitted
2022
Benjamin Altrichter:
"The rural area deserves to be given the same attention as the urban."
.
Lukas Grünberger:
"Cohesion and community can be found in the countryside through the small club-shaped structures."
.
Tobias Speckner:
"Being open to new approaches and finding solutions to upcoming challenges."
.
Patrick Zöchling:
"Motivation to implement the knowledge learned in real and sustainable projects on site."
.
---
New rural building culture requires an active search for innovative ideas and forms of rural coexistence.
Unlike urban centers, rural areas ensure supply as an ecological compensation area, climatic buffer zone and recreation area, and at the same time as an economic area for production, cultivation areas and tourist use. This distribution generates a high demand on the natural space and also has an impact on the development and the social structure of the villages.
Through our discussion, we want to raise awareness of site-specific potential, formulate spatial answers and, together with local actors, strengthen the qualities of the rural living space. This preparatory work enables us to develop the best projects adapted to the respective locations.
Community life in the countryside and the cohesion it brings offers enormous potential and deserves to be given the same attention as urban space. We want to work on this with the local population!