Urban Garden Podgorica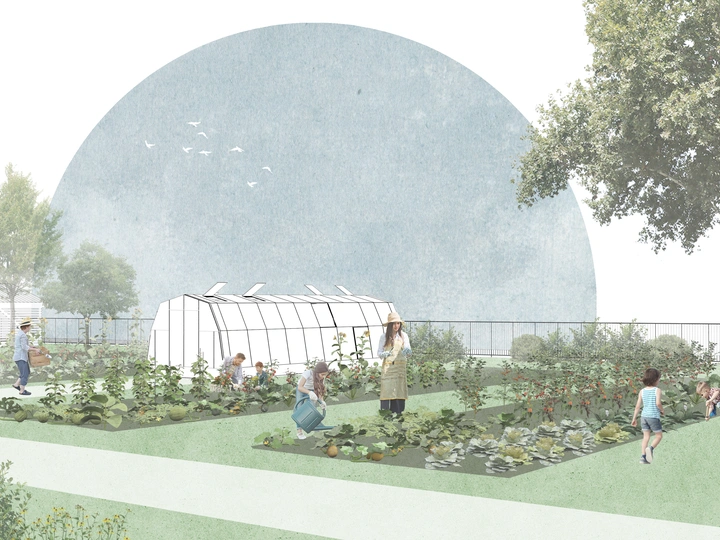 The collective garden as a means of social and urban change
---
MDTR Architecture
Podgorica, Montenegro
Links
Team members
Boris Radunović
Field of work
Architecture, Landscape architecture, Research
Project category
Food system
Project submitted
2022
We are a young architecture studio, that aims to orientate professional practice and research toward building a sustainable and healthy environment. We are working on residential, commercial, and public projects, mainly in the Mediterranean area. Recently, we are also involved in a research and development project for producing prefabricated homes with locally sourced eco materials.
Urban garden Podgorica is a community project in progress that we are especially proud of.
---
Urban Garden Podgorica is an ongoing project of the first community garden formed in the urban area of this capital city. It is an urban agriculture project that was realized through the process of cooperation between the NGO sector, local authorities, and professionals - architects and permaculturists.
The initiator of the project was NGO Paradigma, represented by Brit Boone and Jovan Radić. The aim was to create sustainable urban food production, educate citizens about quality food and involve them in the growing process, as well as support local communities in need by providing fresh fruits and vegetables to the local food bank and public kitchen. The city recognized the value of this initiative and provided an area of approximately 10,500 m2 of city land for this purpose. Local authorities also provided basic infrastructure and access to water, as well as the execution of hardscaping works. Our team was part of this project in the domain of functional organization, landscape planning, and design of the usable areas in the garden (composters, outdoor classroom/pavilion, gathering spaces).
The project is in the implementation phase. For now, part of the collective garden, orchards, and edible forest have been arranged, and the construction of gathering spaces and composting facilities is expected in the coming period.
The impact of this project on the urban environment goes beyond the goals of providing fresh food and strengthening the local community. Urban agriculture contributes to the reduction of the heat island effect in the city, helps control the impacts of climate change, and promotes the development of natural biodiversity.
Participatory work of multiple interested parties in this project, including competent institutions, citizens, and architects contributes to strengthening awareness of the potential benefits of such projects and creating a favorable atmosphere for the promotion of other civic initiatives.