NANDO Adaptive Canopy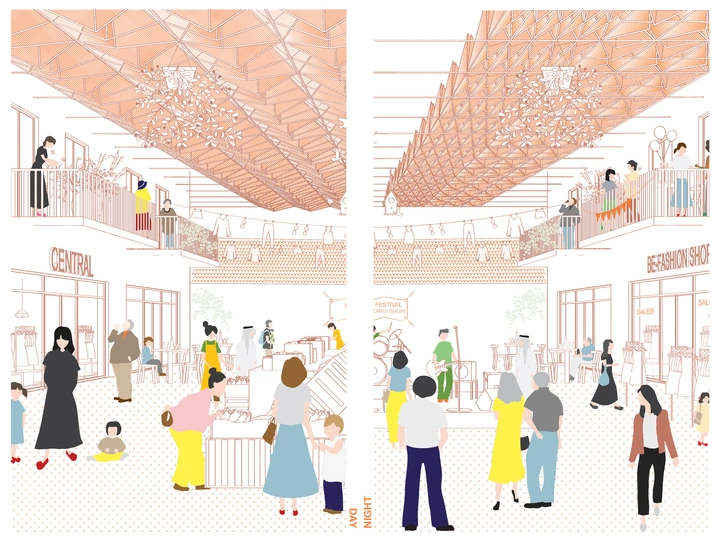 The project investigates the application of shape memory alloys to traditional sun shading systems, to enable smart canopies that shades public spaces
---
Ringscape Architecture and Ivan Bravi
Any place with problems of heat stress
Links
Team members
Ivan Bravi
Ludovica Medori
Field of work
Architecture, Design, Engineering
Project category
Energy
Project submitted
2022
"Ringscape Architecture" is a young architectural collective founded in 2017 in Ferrara (Italy) by Ludovica Medori and Giorgia Pierleoni.
Its research is focused on the improvement of the urban condition using existing elements and empowering them, in order to face contemporary challenges.
Ivan Bravi is a computer engineer with an interest for cross-disciplinary applications, especially those that can improve public life.
---
Scientists have predicted that global temperatures will continue to rise for decades to come. Too often the solutions to tackle the heat rely on significant energy use, thus favoring the generation of waste heat and energy consumption. The project investigates the application of shape memory alloys to traditional sun shading systems, to enable energy-free canopies that shade public spaces while playfully engaging with its users.
A shape memory alloy is distinguished by its shape memory ability. If a SMA element is deformed in a martensitic condition (cold state), when heated over its activation temperature, it transforms into an austenitic state (hot state) and returns to its original shape.
The insertion of a shape memory alloy to the canopy-supporting frame therefore enables a responsive behavior following changes in the surrounding environment's temperature.
The proposed canopy is formed by a group of modular elements. Thanks to the presence of the SMA, each modular element of the canopy is characterized by a specific responsive behavior, autonomously sensing the environment's climatic conditions and therefore changing its configuration accordingly.
When the environment's temperature increases, the actuator activates and the canopy unfolds. When the environment's temperature decreases (e.g. in the evening or in a day of bad weather), the actuator cools down and the canopy returns to its folded position.
This autonomous behavior of the shape memory alloys leads to unexpected configurations of the canopy that triggers a chain reaction of spontaneous events underneath the canopy, bringing playfulness back to public spaces.
The result is a constantly changing and adapting canopy, one that reflects daily and seasonal patterns of weather, climate and occupation and responds to changing needs of heat and light. Its unique and totally autonomous activation provides many advantages: silent actuation, maintenance free, eco-friendliness, and NO energy consumption.