scrapheap Architecture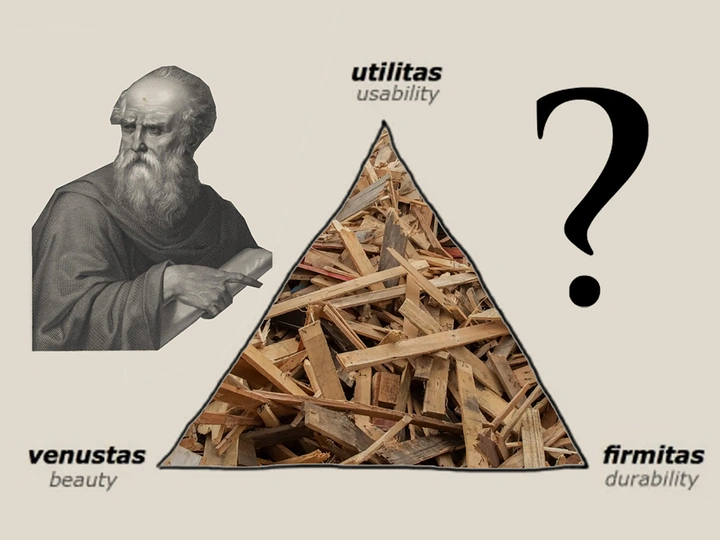 'Scrapheap Challenge' for useful, enduring and attractive Architecture.
---
Stephen Johnston
Dublin, Ireland.
Links
Field of work
Architecture, Urban planning, Ecology
Project category
Material tracking and reuse
Project submitted
2022
Stephen Johnston is a graduate of TUDublin in
both Architectural Technology and Architecture.
He currently works for Bucholz McEvoy
Architects. He has a keen interest in the use of
healthy, carbon negative materials and in
designing through the lens of 'affordance theory'.
Stephen is keen to encourage 'spatial agency'
and 'tactical urbanism'.
---
The project aims to encourage circular design through the documentation of a relatively small build project (scale of a pavilion) built from scrap recovered from landfill.
The aim is to build something which meets the three core Vitruvian aspirations for great architecture, i.e. that it be functional, durable and beautiful. - from scrap!
It is hoped we can achieve a well designed artefact - Architecture with a capital A - it shouldn't have to look like scrap as it is this author's belief that this would only serve to reinforce the fringe adoption of reclaimed materials in construction.
The hope is that the project serve as a useful case study in a growing and necessary movement towards circular design.
If chosen, I will gather some friends (or any other applicants willing to help out) and get to work on developing a project - using the funds minimally where necessary to ensure project completion.
The project will be documented on social media and in greater detail on a blog-like website - A final publication will be produced, summarizing the project and offering our reflections and learnings.
(I would appreciate the provision to edit the description, title and presentation of this project upon receiving any feedback.)