Voids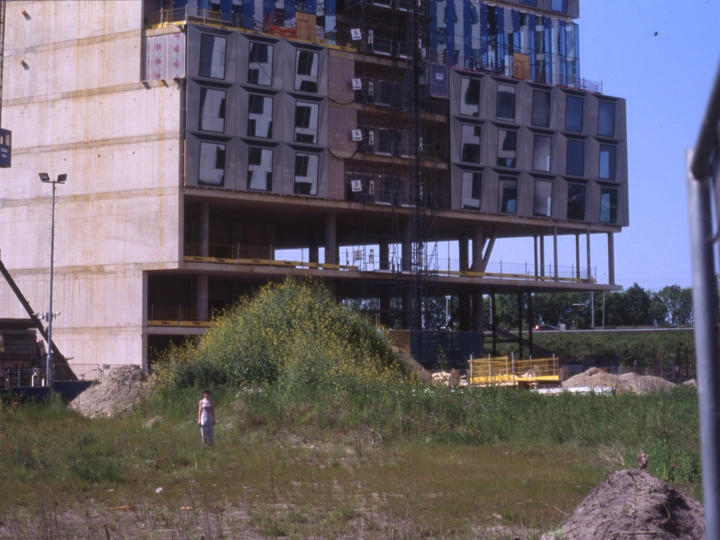 "Voids" is a growing archive of hidden plots in the urban fabric of Amsterdam that explores how recording and framing can influence an urban memory.
---
Ilya Lindhout
Amsterdam, NL
Links
Team members
Ilya Lindhout
Field of work
Architecture, Urban planning, Multimedia, Photography, Research
Project category
Raising awareness
Project submitted
2023
Ilya Lindhout (*1995, NL) is an Amsterdam-based spatial practitioner engaging with questions around cultural heritage, urbanism and how the individual relates to the collective memory. With archives and photography as her main media, Ilya focuses in her artistic practice on making invisible narratives tangible again. She received a BA in Cultural Heritage from the Amsterdam University of the Arts in 2018, has been involved in multiple urban development and artistic research projects across the Netherlands, and recently graduated from Studio for Immediate Spaces (MA Interior Architecture) at the Sandberg Instituut.
---
Voids was initiated in Amsterdam, the city where I grew up and still live in. Like other contemporary cities, it rapidly changes into a polished, controlled and designed landscape. Spaces for surprising, unplanned elements are becoming increasingly scarce. Plots that may still hold this potential do not fit within the dominant script of an 'attractive' environment, and are often referred to as 'negative spots', 'wastelands' or 'residues'. Hidden by its owners to keep possible trespassers out, fences, security, facades, blockades, workmen or cameras are carefully placed around them.
By placing myself in these spaces and photographically documenting my intrusion, I turn the negative notion of these hidden plots into a positive projection of the in-betweenness of public-private spaces, time, and urban development. Through collecting, documenting and arranging the soon-to-be-gone plots in the city, Voids opens up space for different narrations, exploring how recording and framing can influence an urban memory and its possible future. In this sense, my method of archiving is not only a historical documentation but an act of resistance.
The project materialized in a dia slide archive and a printed map and index, presented during SIS Graduation Show 2023 with a Kodak carousel slide projector in a rhythmic timeframe, surrounded by fences, located in the unused dark room of the exhibition space. The project led to many conversations about the possibility of becoming, by thinking about traces, emptiness, cracks, and porosities, but mainly 'time' as a crucial factor to counteract urban development's predictable and almost anti-urban processes.
Conceptually, I see my project developing in execution: when, where, what, how; but also in collaboration: with institutional archives, with artists using different media, and exploring possibilities of activation (workshops, interventions).