The Degrowth Institute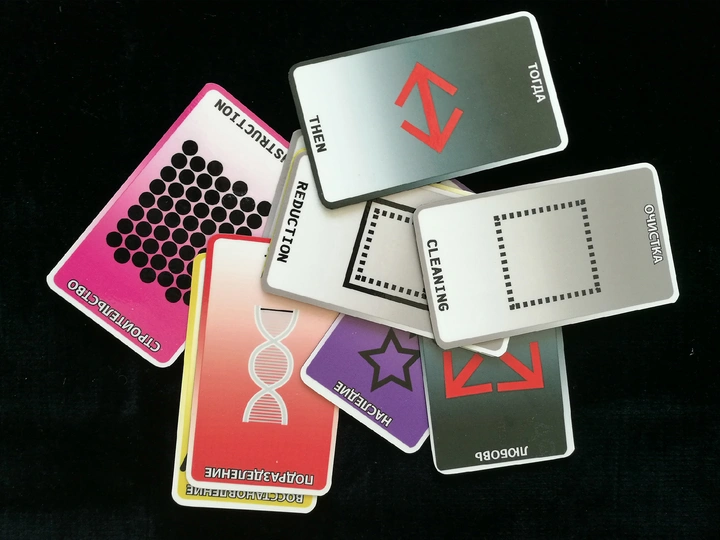 Through residencies, workshops, publications and exhibitions, The Degrowth Institute explores urban futures that don't have growth at their core.
---
Links
Team members
Eduardo Cassina
Liva Dudareva
Field of work
Architecture, Urban planning, Visual Art, Curating, Research
Project category
Urbanity
Project submitted
2023
Established in 2014 by Liva Dudareva & Eduardo Cassina, METASITU is a collective practice based in Kyiv/Athens, but operating globally. METASITU was conceived to explore the ways in which people relate to the built environment across times and disciplines, to usher in a queerer tomorrow. Through publications, gatherings, installation, and video, their practice is situated at the intersection of visual arts, urbanism, and knowledge-exchange formats.
Centered around non-hierarchical symbiotic pedagogies, their work spans a wide range of territories and approaches, from Donetsk to Dubai, from organising encounters to building large-scale installations.
Since 2015, METASITU has been developing different facets of The Degrowth Institute, a long-term project exploring how to masterplan for degrowth in post-industrial cities with dwindling population demographics. Rather than fighting against demographic shrinkage, The Degrowth Institute seeks to build conversations around ebbing populations, ruinification, rewilding and preservation.
METASITU's work has been commissioned and exhibited internationally at Alserkal Arts Foundation (Dubai), MANIFESTA (Prishtina), The Biennial for Architecture (Venice), Mala Galeriya Arsenal Mystetskyi (Kyiv), Kunsthalle Hamburger Platz (Berlin), ZK/U (Berlin), Izolyatsia (Kyiv & Mariupol), among others. Liva and Eduardo have curated numerous urban events and programs, such as the City Scanning Sessions in Ivano Frankivsk and 86 Film and Urbanism festival in Slavutych, Ukraine. They have taught at Trojan Horse Summer School, INDA Chulalongkorn University, Innes Institute / TU Vienna, TUMO, CANactions, and the Strelka Institute.
---
The Degrowth Institute (DI) is an initiative conceived in 2015 by METASITU to address participatory planning in post-industrial shrinking cities. Traditional urban planning, centered on perpetual growth, fails to suit the unique challenges of these contexts.
Urban degrowth, as seen by METASITU, is not about halting development or reverting growth but about recalibrating our understanding of cities to explore alternative possibilities beyond mere economic or population expansion.
Degrowth is a fluid definition as we have not been accustomed to think beyond conventional growth paradigms. The DI seeks to introduce new vocabularies and tools that liberate urban planning from the confines of growth-centric thinking.
During workshops with locals, The DI has explored strategies to embrace degrowth using a self-guided publication called The Degrowth Manual. This manual ignites emancipatory conversations among stakeholders about non-growth urban futures.
Shrinking cities present complex socio-spatial formations, demanding methods that go beyond traditional top-down approaches. Therefore, The DI promotes a horizontal and inclusive engagement with all stakeholders, recognizing their expertise and experiences.
A critical aspect of our work is acknowledging that degrowth is not a choice but a result of global flows of capital, leading to violence and challenges in shrinking post-industrial towns. Planning for degrowth requires recognizing the histories, meanings, and politics embedded in these territories.
Our impact has been profound, inspiring a shift in perceptions and practices in the shrinking cities we have engaged with. However, our journey is ongoing, as we continue to adapt to the evolving needs of shrinking urban centers worldwide. Our project aims to navigate uncharted territories, embracing uncertainty and exploring new pathways towards a sustainable and equitable future.
Fellow