A Playground from the Future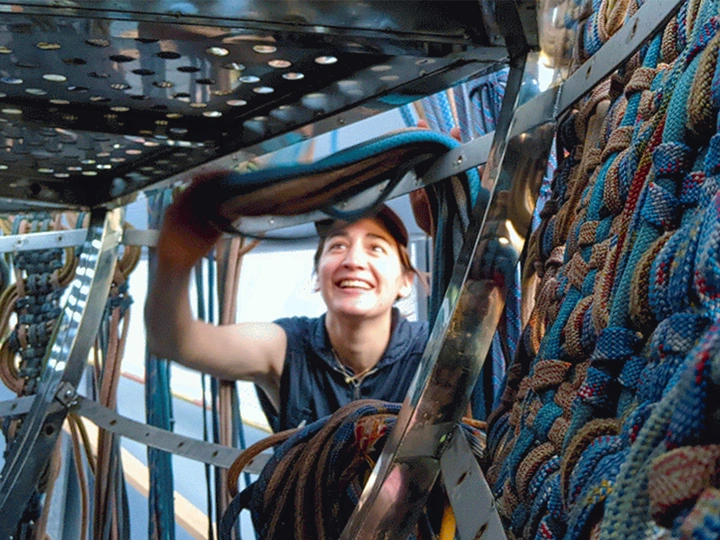 How might we use urban playscapes as learning places to enhance eco-literacy in children?
---
Links
Team members
Tzen Chia
Domenica Landin
Field of work
Architecture, Design, Urban planning, Other
Project category
Public space
Project submitted
2023
Sandbox is an informal collaboration between Domenica Landin, design and cultural researcher, and Tzen Chia, architect, artist and adventurer, who met during their MA at the Royal College of Art (2016–2018) when Domenica was studying textiles and Tzen architecture.
Domenica is doing her PhD in collaborative design, enquiring about the implicit collaborative agreements between designers and non-humans to explore sustainability paradigms in material design practices. Alongside her research, she teaches at the MA Global Collaborative Design Practice programme at the University of the Arts London and articulates future place visions at The Place Bureau.
As an architect, Tzen designs at all scales, beyond the material to systems, services and frameworks. Her most recent work on creative repair was showcased at the R for Repair: London x Singapore exhibition at the Victoria & Albert Museum. Tzen founded Open Ocean Office while circumnavigating Earth's oceans on a 70ft yacht as a vessel for experimental and exploratory journeys beyond boundaries.
Sandbox is a space where their practices and interests intersect and enter into dialogue. Here, they question the status quo and re-look at value systems to catalyse social shifts through fresh perspectives. Domenica and Tzen are infinitely curious, highly collaborative and globally connected.
---
Cities are embracing outdoor public spaces like parks, city farms and playgrounds to foster future-proof skills in children, such as adaptability, creativity and collaboration (see The Climate Ready School Grounds initiative). In light of the current climate emergency, it becomes critical for children to gain ecological literacy to prepare for future challenges. However, this presents a design challenge as heavy urbanisation and poor urban planning limit opportunities for children to interact with nature and learn the fundamental principles of ecology.
Urban children often feel detached from their surroundings. A hyper-separation heightened by contemporary lifestyles, where pre-packed meals remove food from its source, and long commutes isolate children from local communities. Even so, cities can provide a valuable lesson in systems thinking by teaching about waste and circular material flows. Sustainable urban design must consider how external environments can help nurture empathy for the natural and technological world.
A Playground from the Future proposes a playground model that taps into urban material flows, repurposing high-quality waste streams like retired climbing ropes to cultivate lessons of recycling, reusing and rethinking material use from an early age. Its materiality adds a layer of adventure and narrative, inspiring learning through play.
Inspired by a project developed in 2021, responding to an open call by 1880 Singapore x Archifest to apply circular design principles on an outdoor sitting booth, our initiative envisions intersecting high-performance sports gear, no longer suitable for their original purpose, with traditional crafts like textile weaving.
A Playground from the Future presents a solution ecosystem where urban actors, such as local businesses and designers, activate ecological education in public spaces. It coordinates local efforts, engaging communities of crafts and sports to develop circular solutions for urban waste.