Urban Rest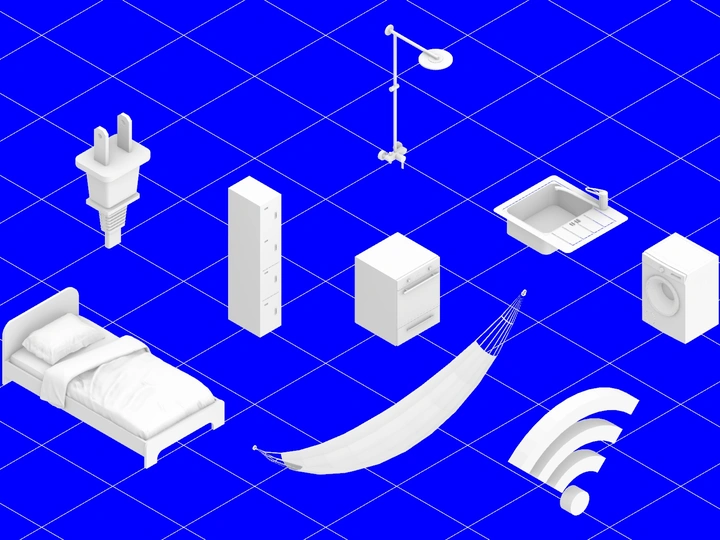 Urban Rest is a public micro-cabin which makes movement free from platform speculation and accessible to all.
---
Moving Practice
Non-place-specific, any location with good access to the centre of any European metropolis
Links
Team members
Thomas Bannister Smith
Anna Nauwaldt
Field of work
Architecture, Curating, Research
Project category
Sustainable mobility
Project submitted
2022
Established by architects - Anna Nauwaldt and Thomas Bannister Smith - Moving Practice operates at the intersection of architecture and research, with an interest in political, social and environmental implications of the built environment. Thomas holds a MA degree from the Bartlett School of Architecture in London, Anna graduated from the Royal Danish Academy and we have previously worked for offices in the UK, France and Denmark, written for architectural magazines and co-curated exhibitions.
---
Urban Rest addresses the challenges of increased mobility whilst protecting those in transit from market speculations. The ambition of the project is to free movement from the realm of platforms, which have seized and produced infrastructures and typologies catering to travel, capitalising on the needs of those on the move. The target user of Urban Rest is any individual in a transitory situation in an urban context, f.ex. traveller whose onward journey has been unexpectedly cancelled.
Urban Rest is a micro-cabin made mostly of repurposed and reused materials, which is light-weight, transportable and easily deployable in various urban locations. Its programme is limited to the basic functions that meet the needs of people on the move, i.e. bed, washing machine, toilet, lockers, charging station, wifi, shower, kitchenette, etc. It operates on the first come-first served basis, allowing one night-long stays.
Urban Rest is managed by municipalities and put up in urban locations providing good access to the main transportation hubs. It is therefore not site-specific and its location and the number of cabins across a city can change. Public ownership is a key factor to secure democratic and non-commercial character of Urban Rest.
During our research/ residency we will focus on 2 main areas - fabrication and policies. The former will focus on optimising the design of the cabin to make it resource-efficient, self-sustainable, and easy to assemble, dismantle and transport.
Simultaneously, the research will focus on local policies to facilitate the development of the Urban Rest and protect it from being capitalised on by a platform. The challenge is thus to make Urban Rest democratic and accessible, whilst incentivising municipalities to develop and maintain them. We will also investigate ways of preventing Urban Rest from becoming a gentrification agent. The research will be rooted in the political and social context specific to the location of the residency.