Harmony in Urban Soundscapes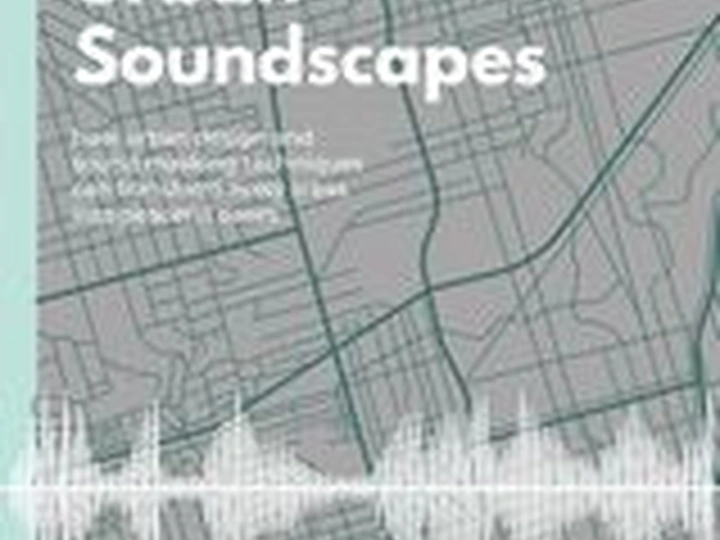 My research delves into how urban design and sound masking techniques can transform noisy areas into peaceful oases.
---
Pedram Pourghasem
Prague, Czech republic
Links
Team members
Pedram Pourghasem Omandani
Field of work
Architecture, Design, Urban planning, Visual Art, Research
Project category
Public space
Project submitted
2023
I am writing to introduce myself as an aspiring researcher with a profound interest in the field of architecture and its relationship with soundscapes. Having completed my Master's degree in Estonia and Wageningen University, I have been exposed to diverse academic environments, nurturing my passion for exploring the intersection of sound, landscape architecture, and urban design.
My previous research revolved around the captivating realm of "Soundscape in Landscape Architecture." Inspired by my background as a musician, I found myself drawn to the intriguing interplay between sound, space, and human experiences.
Currently, I am eager to embark on a doctoral study program in Architecture and Urbanism at Czech Technical University (ČVUT). My proposed research topic, "Investigating Soundscape Preferences, Evaluation, and their Relationship with Urban Design, Architecture, and Sound Masking," aims to address critical questions surrounding the effectiveness of sound masking techniques in varying urban contexts. Additionally, I intend to explore methodologies that enable the capture and analysis of subjective experiences and individual preferences related to soundscapes.
my research endeavors seek to tackle the challenges involved in integrating sound masking techniques into the urban design and architectural processes. By understanding and overcoming these challenges, I aspire to contribute significantly to creating more harmonious and enjoyable urban environments that enhance the well-being of their inhabitants.
With my diverse academic background, coupled with my passion for music and architecture, I am confident in my ability to bring a unique perspective to the field of acoustic research. I am eager to collaborate with esteemed scholars and experts in the pursuit of innovative solutions to enhance our built environment and its acoustic qualities.
---
My project addresses the environmental crisis and its ethical implications, focusing on spatial culture. I explore how urban design, architecture, and sound masking influence soundscape perception and evaluation in urban environments.
I recognized the transformative potential of sound masking in urban spaces. My interdisciplinary journey incorporates philosophical concepts and architectural principles to understand soundscape preferences and their relation to the built environment.
My project raises awareness of soundscapes' influence on urban experiences, engaging stakeholders in discussions about acoustic design integration. Context-specific solutions make it relevant globally, contributing to sustainable urban development.
Addressing noise pollution and creating harmonious spaces improves well-being. Collaborations with governments and firms implement sound-focused elements in projects.
Eco phonic Cities will become a global movement advocating harmonious urban soundscapes. Refining frameworks and knowledge exchange ensure adaptability. Ethical considerations guide inclusive, just, and eco-conscious urban environments.
My comprehensive approach archives urban sounds, creating a diverse database. Virtual reality simulations in Prague analyze participant reactions to sound masking and design suggestions. Feedback through evaluations, surveys, and interviews ensures a holistic evaluation.
My research provides strategies for integrating sound masking, enhancing acoustic comfort and privacy. Identifying optimal techniques for diverse urban contexts considers noise sources and cultural preferences.
Investigating Soundscape Preferences, Evaluation, and their Relationship with Urban Design, Architecture, and Sound Masking fosters harmonious, sustainable urban environments. Integrating soundscapes in spatial culture contributes to inhabitants' well-being, shaping a resilient, ethically conscious urban future.