The cities of the spectacle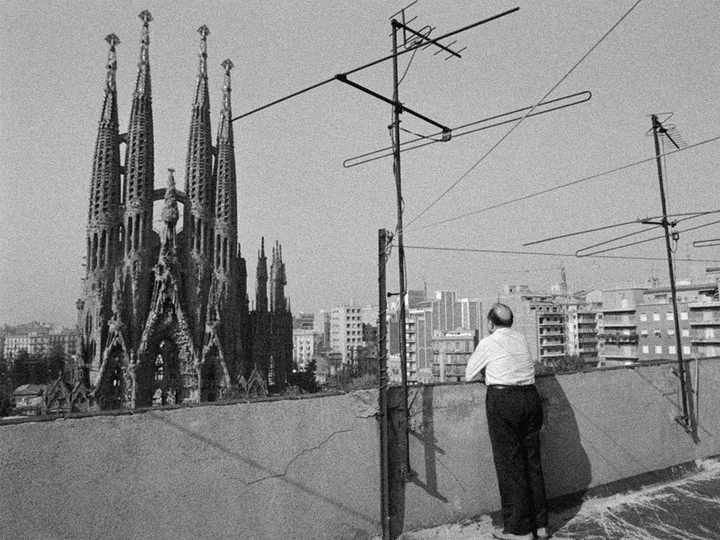 A research on how the increasing mass tourism phenomenon is transforming European cities and how we can speculate an infrastructural response.
---
Daniel Masan
Barcelona, Spain
Links
Team members
Daniel Masan
Field of work
Architecture, Design, Research
Project category
Urbanity
Project submitted
2023
Daniel Masana (*1995) is an independent architect from Barcelona graduated in 2020 from the ETSAV (UPC). During his studies he has collaborated with practices in Barcelona and Basel (CH) such as DataAE, Jorge Vidal and Buchner Bründler architekten.
He leads his independent studio in collaboration and partnership with other agents, with whom he has been awarded in several national competitions, including first prizes now under development. On the side, he is part of Agència Material – Agència Immaterial, a double agency that works in the architecture field both theoretically and physically approaches.
In the academic field, he has received an honorable mention for his master's thesis, has been a guest junior professor in ETSAV's Transversal Workshop 2020, 2021 and 2022, and has been invited as a guest critic for the ETSALS Cooperative Housing Unit. He is independently doing research in the fields of illusion, reality, and fiction in architecture.
---
In an increasingly globalized and interconnected world, the planet is becoming a Global Village. Tourists travel thousands of kilometers in search of uniqueness and, paradoxically, this spectacular pressure homogenizes cities, generating timeless, equivalent and identityless non-places.
Tourism is a cultural, political and social phenomenon that alters the contexts in which it breaks in transforming the territory and the perception we have of it. A live agent in expansion linked to the society of consume that builds another reality to satisfy visitors' desire. In this process images are transformed into objects of consumption, replacing reality itself with representations of it.
European cities like Barcelona are fashionable. In the last 25 years, tourism has gone from being a complementary activity to a structural component of its productive system. The city has been mediatized to become an apparently successful tourism brand by over-representing itself. A touristic city designed from desire criteria where elements are arranged to be venerated as cathedrals used to be.
1992: 3M visitors - 2018: 16M visitors - 2032: 53M visitors?
The first half of the XXI c. will see the consolidation of cities as the mecca of mass tourism. Barcelona and cities alike will have to assume a paradigm shift and be able to mutate without denying the phenomenon. Tourism must be understood not as an agent against the city's identity, but as another element of it, where visitors and their landmarks are part of its urban landscape.
This new paradigm requires new speculative structures to meet the new needs of the upcoming visitors. New identity spaces of an identity-consuming phenomenon to be imagined: how can interests of visitors and citizens intersect in opposition and compatibility? How can speculative architecture be designed to positively return to the city? Can an experience condenser be imagined to free the city? What should these new urban structures look like?