Building images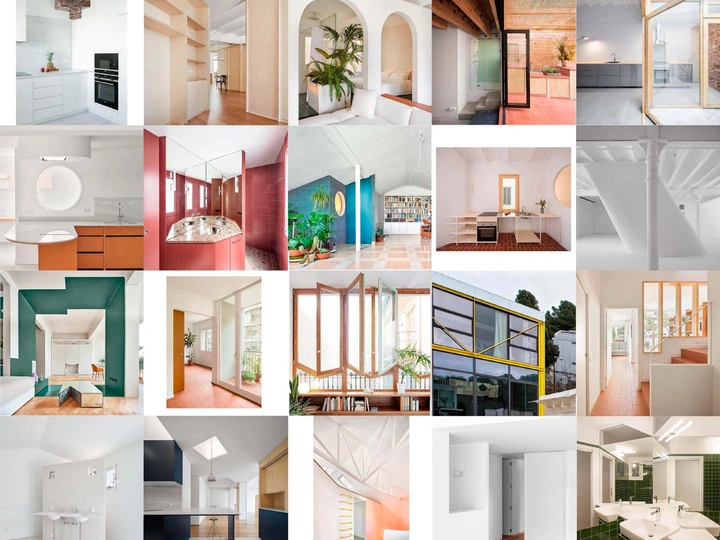 This research aims to unveil the relationships between current architectural practices through new means of representation and communication.
---
Marina Povedano & Arnau Pascual
Barcelona, Spain
Links
Team members
Arnau Pascual
Marina Povedano
Field of work
Architecture, Multimedia, Curating, Communication, Research
Project category
Raising awareness
Project submitted
2023
We are Marina Povedano and Arnau Pascual, two architects and academics based in Barcelona.
Marina Povedano holds a bachelor's degree in architecture at ETSAB (UPC) and Philosophy (UB). After finishing a master's degree in Critical, Curatorial and Conceptual Practices in Architecture at Columbia University in New York, she started working as a curator for exhibitions at the Guggenheim Museum in New York "The Countryside, The Future" (2018), at the 16th Venice Biennale with the Mexican pavilion "Echoes of the Land" (2019) and at Pompidou in Paris "Josep Miàs: projects" (2020). She has been also a professor in History and Theory at ETSAB since 2018 and has developed an important role as a lecturer and writer for many books and magazines in EEUU, Mexic and Spain.
Arnau Pascual holds a bachelor's degree in architecture and a master's degree in history and theory from ETSAB (UPC). While studying at ETH Zürich, he started working in several offices like Pool Architekten (Zürich), Flores & Prats and Mateoarquitectura (Barcelona). He has developed an important role as a writer and editor for several books and magazines: Footprints (2021), Pasarela (2022) and Quaderns (2023). He is a professor in History and Theory at ETSAB and ETSALS (2022) and has been a visiting professor at Georgia Tech in Atlanta (EEUU). He is currently an independent practitioner working on several refurbishment projects and competitions.
For the last few years, we have been working and teaching together with the aim to develop independent research on architecture and media through the understating of the current architecture, design and art practices developed in Barcelona. This research aims to develop articles, lectures and exhibitions taking part in the cultural local network. Together with the architecture practice Self-office, they have won the curatorial proposal to develop the first Young Architecture Biennale in Catalonia this next autumn.
---
After the economic crisis of 2008, a new generation of young architects was deprived of continuing to build as had happened in previous decades. This economic paradigm shift coincided with the emergence of social networks and a radical democratization of the means of communication and dissemination of architecture. Renovations of interior spaces and ephemeral projects became the working environment par excellence and with it, a new way of representing and understanding the content of the architectural project. The interior became the laboratory space for modernity and the post was the final validation of the project.
This research aims to raise questions about what the consequences have been on current architectural practices and how the production and consumption of images have transformed the way we look at and understand architecture. The project draws on a series of articles and publications by the authors as a starting point to begin this reflection on digital contemporaneity. Together with the architecture practice self-office, the first Young Architecture Biennale in Catalonia will take part in this research and develop a whole programme of lectures, talks and texts on its consequences in the last decade.
The images not only operate as representations but also as autonomous products that aim to reveal research projects about the discipline itself, be it through its material, social or ecological condition. Constructing these new digital identities connects architecture with global concerns, climate crises and political revolutions. Spatial practices cease to be instruments that construct the world and become mechanisms to try to understand the complexity of contemporary reality.