Post-comfort materialities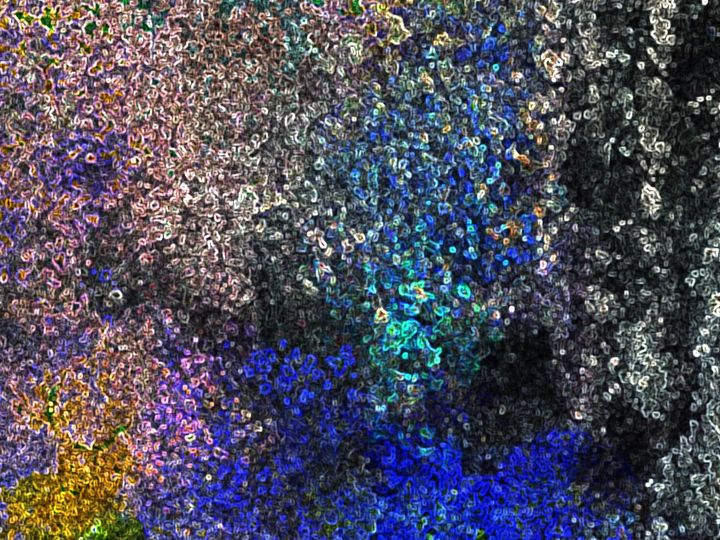 A study of practices and struggles on how to co-create multispecies survival on the Earthly realm, while embracing the potential of the unpleasant.
---
Dusts Institute
Vienna, Austria.
Links
Team members
Adam Hudec
Duha Samir
Jakub Węgrzynowicz
Field of work
Architecture, Design, Ecology, Visual Art, Research
Project category
Raising awareness
Project submitted
2023
Dusts Institute is an interdisciplinary research platform and community agency located in Vienna, Austria. Our practice operates between architecture, art, science, and activism, exploring hidden or ignored anomalies of urban environments. The studio culture is coordinated by three individuals: Duha Samir, a female architect and artist with Iraqi roots, born and raised in Germany, dealing with environmental issues and social injustice; Adam Hudec, a researcher, architect, and artist from Slovakia focusing on multidisciplinary research on physical territory, uncovering its concealed anomalies; and Jakub Węgrzynowicz, a nonhuman rights advocate, architect, and storyteller, exploring ways of multi-genre cohabitation through design, visual framing, and writing.
We propose to focus our conversation on the places we inhabit and our relationship with other life forms. Our aim is to develop a dialogue about ecological challenges and transform them into opportunities that actively change our lives and the lives of the community. Our activities have been represented in pop-up interventions in public spaces, workshops, performances, and educational gatherings while using self-developed collective tools and equipment, exhibited in various biennials and exhibitions worldwide.
Recent projects:
Dusts-free-Chamber and Dusts Catcher Kit - collective endeavours between art, nano-technology, atmospheric and citizen science, exploring human impact upon the air we breathe by investigating the particles of airborne dust.
Epidermitecture, exhibited in Villa Tugendhat, Brno, focused on the organic spots and discoloration formed by microorganisms on the outer surfaces, aiming to explore their ability to restore and regenerate the environment along with facade's material.
Airsight Deck - Site of a multi-week environmental festival in Viennese Seestadt, reflecting on cohabitation between built infrastructure, human culture, and multi-species overlays. More: luftsichtsturm.org
---
Introduction:
How will our future physical and cultural environments be constructed? Can we speculate on their appearance, bio-chemical structures and the rituals of interaction with the elementary elements? What will they look, smell, and taste like? Who and how will breathe or drink from them? Will the future be built of mud, swirling, overgrown, prompting disgust, yet full of life? Which forces and bodies will navigate this realm? Will humans participate in its co-creation?
Driven by these questions, we want to explore the aspiration for discomfort, a dramatic shift towards re-imagining, re-accessing and re-writing the contours of architecture, as a practice of climate adaptability and non-human agency. We investigate the transitional beyond-human identity, fluctuating possibilities of enivironmental consciousness, experimental citizen engagement, to invent new ways of living, that embrace estrangement, bewilderment and adaptation to the post-indulgent systems, aesthetics and novel materialities.
Research:
- Air: particulate matter, toxicities, dusts-free-breathing, dusts-hunting practices, sky discoloration, darkness, heat.
- Water: hidden watershades, peatlands, wetscapes, microplastic contamination, hormones, muddy surfaces, porosity.
- Land: bioregionalism, vernacular knowledge, interspecies neighborhood, biotic citizenship.
- Built matter: planetary (re)enlivening, epidermitecture, living surfaces, alternative materialities, elevating the status of matter.
Methodology:
The research framework is nourished by cocreation, combining insights of theorists and practitioners to conceptualise a multifaceted inventory of poetic imagineries, practical solutions and tangible research outcomes. The scope of the book would comprehend the research repertoire of Dusts Institute and other collaborators in the field, covering the air-, water-, land- and built-scapes, exploring the notions of abjection, new materialism and post-comfort.