Copenhagen Car-Free(dom)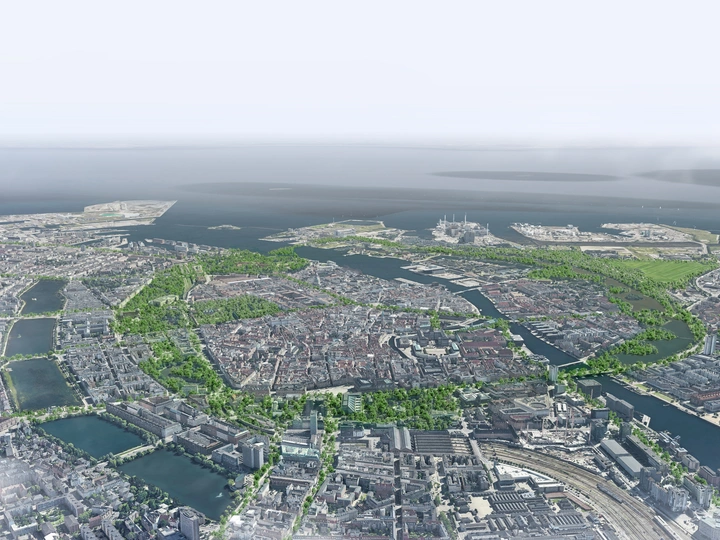 Copenhagen Car Free(dom) is a speculative project that showcases how the city can develop beyond the framework of private automobile ownership.
---
JAJA Architects
Copenhagen, Denmark
Links
Field of work
Architecture, Urban planning, Communication
Project category
Sustainable mobility
Project submitted
2022
JAJA works both practically and theoretically with projects that contribute to the creation of a better future. We specialize in mobility, transformation, and biomaterials because we believe that it is within these strategic areas that we, as architects and planners, can create buildings and cities that make a difference.
JAJA was founded in 2008 and counts 20 talented and creative staff members led by CEO Josefine Lykke and partners Jakob S. Christensen, Kathrin S. Gimmel, and Jan Y. Tanaka
---
Across the globe, car-free cities are becoming a major discussion point. Elections are being won across the political spectrum on promises to limit car use, meet climate goals, and give needed space to the public. Copenhagen is amongst these cities, with an ambitious target to be CO2 neutral by 2025. However, year after year, the transport sector's share of the total CO2 emissions continues to increase because of increasing car use. If the city is to achieve its ambitious target before it is too late, it is necessary to look beyond the status quo and towards more visionary concepts.
Where the term 'car-free' suggests an either-or scenario, where cars are banned in the urban environment, the concept of 'car free(dom)' suggests a choice because we need to be democratic about how we can motivate everyone for such societal changes. Based on our ideas of a mobility diet, this choice includes all people and modes of transport, where cars are a part of a multimodal mix, but introduces a clear prioritisation where less impactful modes become the easiest and preferred mode of transport.
Throughout the 20th century, mobility has been siloed within bureaucratic planning departments that view the city through numbers and excel sheets. If we are to create liveable and sustainable cities, we need to break these silos and create holistic approaches that inspire rather than reinforce the status quo. In the development of this project, our Industrial PhD student ran a series of visioning workshops which brought together stakeholders outside of traditional decision-making processes. The workshops used co-creation methods based on visualization and drawing of urban space, so rather than just present data and numbers, these visualizations of the future created a democratic medium for the workshop participants to break disciplinary boundaries, as well as to think beyond what they thought was possible.