an archive of movement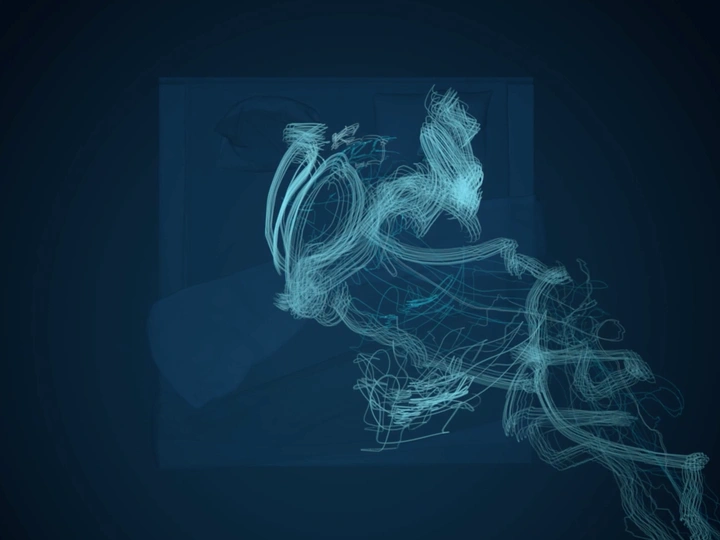 "an archive of movement" claims a new methodology of thinking space from the body's perspective.
---
Alice Prum
Luxembourg City, Luxembourg
Links
Team members
Alice Prum
Field of work
Architecture, Design, Research
Project category
Raising awareness
Project submitted
2023
Alice Prum explores space through the invisible relationships between bodies, space and technology. She aims to experiment with the corporeal experience of space through her design work.
After graduating from her Bachelors Degree in Architecture from the Welsh School of Architecture in Cardiff, UK, Alice decided to pursue a more experimental approach to the fields of architecture and thus undertook her Masters Degree in Architecture at the Royal College of Art in London, UK.
During these years she gravitated towards a spatial practice based on critical thinking and questioning of her environment, leading her to complete her first year project amongst ADS9 with John Ng, Zsuzsa Peter and James Kwang Ho Chung as tutors and her second year amongst ADS8 with Ippolito Pestellini Laparelli, Kamil Hilmi Dalkir and Rhiarna Dhaliwal as tutors. The first years design project focused on the sensory experience of light phenomenas. Through studies of the effects of atmospheric dust on sun rays, she proposed spatial experience materialising an everlasting sunset, which redefined movement and pace as liberating forms of spatial organisation. Her final master project constituted an archive of movement, which explores the possibility of thinking space through movement and challenges the rigidity and fixity of traditional means of architectural representation. Landing in Luxembourg after her studies, she started to work as an architecte for Metaform Architects. In parallel she has been developing furniture and spatial designs for her own practice. Noticing a lack of connection amongst young architectural designers, she has created an initiative named "Young Architects Apéro", aiming to provide a sharing platform for young designers in Luxembourg. This initiative has been very well received so far and will be exploring new modes of sharing knowledge through dialogue.
---
"an archive of movement" claims a new methodology of thinking space from the body's perspective, which captures the spatial relations with the body and time.
Space and Movement exist in a state of constant influence of one another. Without movement, space has no use and without space one cannot move. As the body leaves traces of movement, we can read it through the intensity of the lines. While these moving points seem detached from the flesh of the body, their way of moving reflects the unique history of the recorded body.
Space is designed through standards, which not only overlook the fluidity of movement, but also ignore particularities and nuances of different types of capabilities. In an effort to address these issues, the project develops a prototypical method of archival which allows to record one's own movement digitally. Motion capture becomes a tool to capture the spatial relations with the body and time as well as make accessible the representation of one's own body in space.
This project addresses the environmental crisis through the social implications of space on our bodies and their surroundings. Like bodies, the artificial space leave traces of their existence. Our built environment imposes its shapes and subsequently modes of living to our bodies in a similar manner that it affects its natural surroundings. This project explores the shift of perspective from an architecture designed by its envelop rather than by its content. The archive of movement successfully communicates the possibilities of new architectural visualisations and thus design methodologies, but lacks to offer a solution based approach. Furthermore, the archive of movement represents only a small fragment of the design research on this subject, as the next steps could explore the physical manifestations and design methodologies.