Infinite Possible Worlds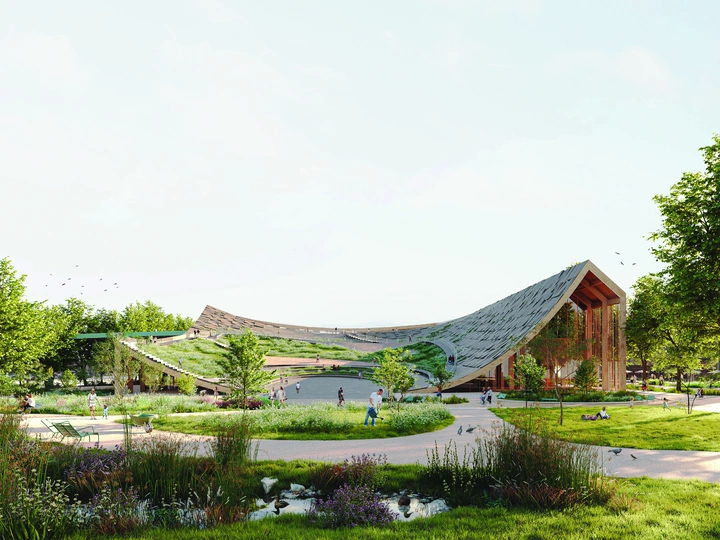 The exercise of redesigning should open to infinite possible worlds and keep questioning what we are doing, for whom, and why.
---
Links
Team members
Fanny CIUFO
Sami YAKHLEF
Field of work
Architecture, Design, Landscape architecture, Ecology, Research
Project category
Public space
Project submitted
2023
SAFA is a young yet dynamic architectural office that passionately operates at the intersection of architecture, ecology, and culture. Established with a vision to question the way we design, perceive, and interact with the built environment, SAFA embodies a unique synthesis of research and practice.

The studio was founded by Sami YAKHLEF and Fanny CIUFO, both from Mediterranean backgrounds, one hailing from Algeria and the other from Italy. Together, we embarked on a journey to combine our diverse cultural influences, design philosophies, and architectural expertise to create unique and innovative spaces that reflect our shared heritage while embracing the richness of multiculturalism. We have many years of collaboration with international architectural firms, including Jean Nouvel and MVRDV, on programs for public facilities, cultural buildings, housing, and urban infrastructure.
At SAFA we believe that respecting and incorporating local traditions and historical contexts is essential to build a sense of continuity and identity. Our projects seamlessly blend contemporary design with the rich tapestry of local cultural phenomena, resulting in relevant and timeless spaces. We firmly believe that architecture plays a profound role in shaping human behavior and creating spaces that resonate with the people who inhabit them.

To conclude, advanced technologies such as computational design lie at the core of our design philosophy. By harnessing the power of parametric modeling and generative algorithms, we can explore a vast array of design possibilities quickly and efficiently. This approach empowers us to optimize our designs for performance, sustainability, and aesthetic appeal.
---
The landscape of the Anthropocene is the result of multiple human activities where the boundaries between natural and artificial are disappearing. In a world of fast and continuous evolution, the concept of unfinished architecture inspired by the always-adapting state of nature is crucial to invert the current economic and social model. Our research aims to challenge and celebrate the idea of the unfinished as a state of rebellion against the existing consumerist society, where things do not achieve their natural lifespan.
Bruno Latour introduces the concept of redesigning, instead of imposing a vision, an architect should be involved in transforming the existing giving new significance. He decenters human action, opening up to a complexity of agents and parameters to include in the redesign process.
Our research has been developed in the following design proposals:
The first project is a community centre in Tartu Estonia, designed as a biodiverse living roof, where different species can find their space. The first part is designed mainly for human activities. The middle part is ideal for spiders, insects, and small plants. The upper part is defined by wood tiles with holes for birds and bat nests. The design of the roof is unfinished, a canvas that can be occupied in different ways, and a library of nature to learn about biodiversity.
The second project is the bridge San Giacomo dei Capri in Napoli which was never finished, remained incomplete, and abandoned, due to political and economic reasons. Our design aims to reinvent the meaning of modern ruins, taking into account the intangible culture: the local market, the Leopardi's broom flowers, the Mediterranean scrub, Maradona, and the habit of sitting together dancing and playing the guitar.
In the time of the Anthropocene, with the rise of issues such as climate change, our studio seeks to respond more holistically to problems, taking into account the incredible variety of agents and parameters.