Public Programming:Screening Architecture Archives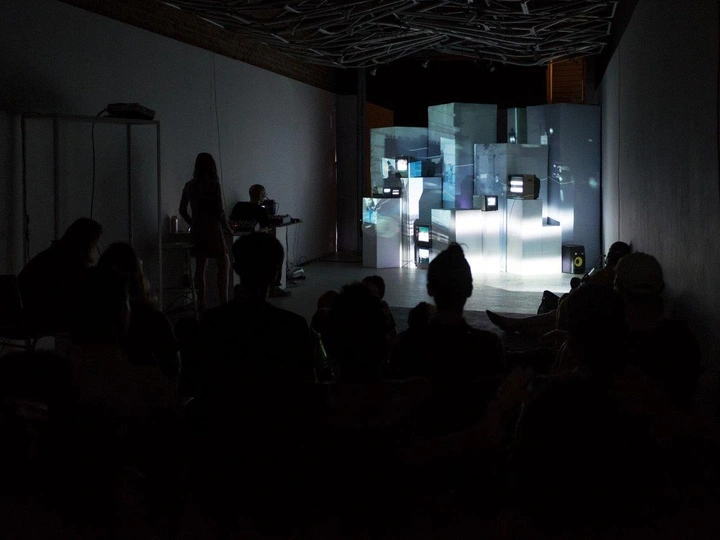 A series of screenings exploring the multimedia representation of buildings and cities based on historical archives.
---
Roundhouse Platform
Brussels, Belgium
Links
Team members
Noémie Despland-Lichtert
Brendan Shea
Field of work
Architecture, Landscape architecture, Multimedia, Curating
Project category
Urbanity
Project submitted
2023
Roundhouse Platform is a collaboration between artists, designers, educators and curators Noémie Despland-Lichtert and Brendan Shea. Their practice, which has recently relocated to Brussels, is conceived as a curatorial platform for public engagement with liminal spaces, architectural archives, ecological networks, and post-industrial sites. It aims to investigate urban change by facilitating public artistic engagement with site-specific histories through creative site exploration, archival research, publications, performances and exhibition making.
Noémie Despland-Lichtert is a curator, teacher, and urban historian. She has a post-professional Masters from McGill and a Master of Curatorial Studies from University of Southern California.
Brendan Sullivan Shea is a designer, educator, and author. He holds a Bachelor of Architectural Studies from University of California Los Angeles and a Master of Architecture from Princeton University.
---
Public Programming: Architecture + Archives is a proposal to for a series of public screenings pairing recent video work from contemporary architects and artists alongside archival film, radio, and television material of buildings and cities—some rebroadcast, some reprogrammed.
Public Programming is dedicated to supporting work by a group of emerging architects and artists, investigating changes in the commons of the urban and cultural sphere, and facilitating public engagement with critical and creative archival research. One practitioner will join the series for each screening, providing perspective, context, and recent work in conversation with archival material. Through live video samples and audio remixes, each event exists somewhere between a screening, a performance, and an architectural archive. Held at multiple locations and programmed from across diverse genres, Public Programming brings together audiences and producers, encouraging an exploration and understanding of architecture's expanded context on-screen and on-site.