Global Ear Community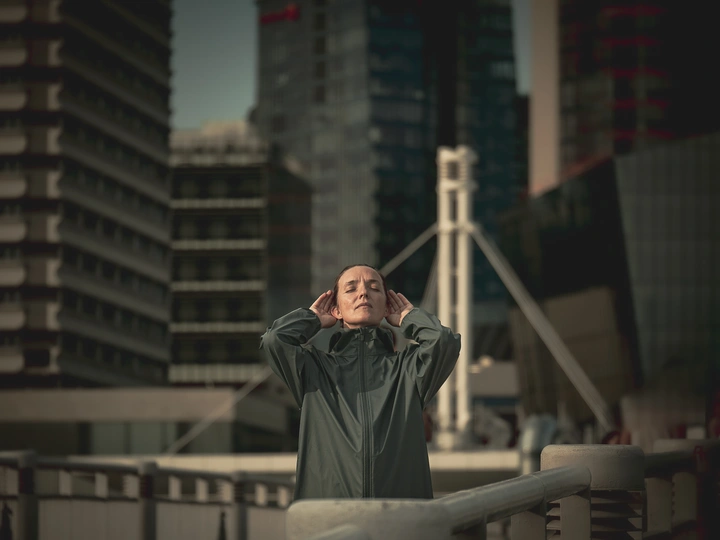 We are an interdisciplinary network platform that seeks to perceive and understand the space we inhabit through listening and sounds analysis.
---
Joaquín Mora
Vilnius, Lithuania.
Links
Team members
Simona Didvalyte
Duarte Ferreira
Daniel Larrain
Joaquin Mora
Luis Felipe Saavedra
Field of work
Architecture, Multimedia, Film, Curating, Research
Project category
Raising awareness
Project submitted
2023
My name is Joaquín Mora, filmmaker and photographer. Throughout my career, I have worked in different areas of the creative audiovisual world as a creative, director and producer. After releasing my feature film Weekend in 2009, I started to explore the different formats of documentary content that the internet is starting to offer. Working as a filmmaker and collaborator for different media, I like to highlight my collaboration for more than 10 years with Canal180 in Portugal, where we developed dozens of short documentaries and other types of audiovisual experimentation. Since 2016, I have started collaborating with the Chilean curatorial duo Pedro Alonso and Hugo Palmarola (winners of the silver lion at the 14th Venice Architecture Biennale ) on several projects that continue to this day. It was then that I became deeply interested in architecture and especially in the relationship between people and their environment. Since then, my career has focused on exploring these themes in different fields, especially documentary, photography and experimental video. In 2017 I made the documentary series Habitar in Chile, which was awarded as the best Latin American documentary series by RED TAL (the network of Latin American cultural television channels).
The series Habitar goes into the different ways in which Chileans inhabit and relate to their homes. Between 2018 and 2021 I took over the creative and programming direction of the Chilean television channel ARTV, a medium specialised in art and culture with more than 25 years of experience. In 2021 I made the documentary CIUDAD BARRIO, which explores the importance of the relationship between belonging and identity in neighbourhoods and the changes they undergo.
I currently live in Lithuania. In 2023 I made my photographic exhibition "inhabiting the present", a series of more than 40 photographs that seeks through the photography of architecture to portray my personal vision of belonging to the places I inhabit.
---
Does the megalopolis of Sao Paulo sound the same as the city of Venice? Is there any relation in the identity of territories and how they sound? Is it possible, that in a world, where visuals and images continuously saturate us with information, we suddenly pause and listen?
GLOBAL EAR COMMUNITY is an interdisciplinary platform of encounter between creatives, artists and professionals who seek other ways of perceiving the relationship of human beings with spaces they inhabit through a conscious listening to the sounds that surround us.
The aim of this community is to invite us to pause and listen to our environment and search for new answers how to move forward and face the human challenges.
In our network of conscious listening, we invite you to reflect and become part of the community among different pieces of content where we will be spreading the importance of listening in various ways (essays, interviews, documentaries). We seek to educate our audience through different mechanisms inviting them to participate in the community happenings (webinars, interviews and online workshops with different collaborators of the platform). We will also promote experimentation and research by organizing an annual open call for 3 projects that encourage and develop conscious listening.
We believe that it is essential to change the point of view how we are facing the challenges of inhabiting, as well as the relationship of humans with their territories. The Global Ear Community invites you to listen and hear the new ways of implementing architecture.