Untold stories, unseen spaces:on healing wounds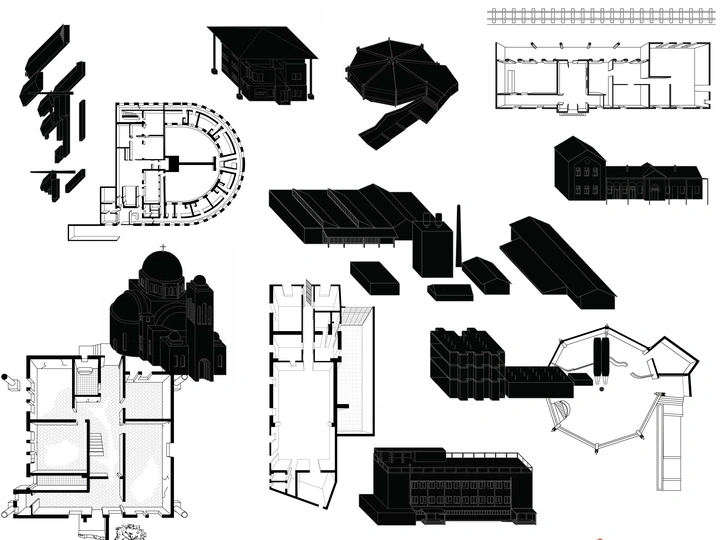 building resistance, unveiling everyday stories behind vacant spaces to people's traumas, struggles, survival, and hope.
---
ecocietystudies collective
Prishtina, Kosovo
Links
Team members
Era Buza
Brixhita Deda
David Habets
Argjire Krasniqi
Qendresa Krasniqi
Arnisa Kryeziu
Field of work
Architecture, Research
Project category
Renovation
Project submitted
2023
ECOCIETY as an emerging social initiative, for Design, Research and Sustainable Architecture. The organization has had a significant number of cultural events and implemented hands-on educational projects addressing social cohesion, environmental sustainability and adaptive reuse. The organization has had a significant impact on addressing issues on environmental degradation in Kosovo, lack of qualitative buildings and building preservation.
Argjirë Krasniqi
Argjirë Krasniqi is an architect, freelance researcher and an activist. Specialized in sustainable architecture.
Her work focuses on human behaviour and interaction with natural and built environments, searching methods of using locally sourced natural materials to treat, liberate and heal post-traumatic physical spaces.
Argjirë is the founder of a non-profit organization called Ecocietystudies, which organized and implemented numerous participatory hands-on projects since 2014. She has also been part of research projects at KU Leuven University and TU Delft University. Her work has been featured and exhibited locally and internationally, including Kosovo Pavilion of the 17th International Architecture Biennale in Venice (IT) and Manifesta Biennial in Prishtina.
Brixhita Deda
Brixhita Deda is an Albanian architect and cultural heritage consultant. She holds a Master's degree in Built Environment: Sustainable Heritage from the Bartlett, University College London.
Brixhita has worked as an architect for several adaptive reuse projects in Kosovo, Switzerland and Germany. In 2022, she collaborated with Curbatheri (Curating Sustainable Urban Transformations through Heritage) for the Deep Cities project. Recently she has been cooperating with ICCROM as a consultant in implementing several programmes: Sustainable Built Heritage, Climate action and Heritage, and Post-Conflict Recovery.
---
Amidst the backdrop of an escalating environmental crisis, our research set out to explore the rehabilitation of vacant buildings. By investigating the significance of 15 buildings in Prishtina, we sought to unravel their historical wounds and traumas and envision potential repurposing strategies that could pave the way for healing in the future.

Apart from conducting traditional qualitative research methods, we place a significant emphasis on storytelling. We delved into the rich tapestry of human experiences, emotions, memories, and identities associated with these structures, in an effort to forge a deeper connection between the built environment and its inhabitants. We explore fifteen buildings which shaped the community resistance during oppressive periods. Locations such as a residential place transformed into a Maternity Ward, where mothers could give birth, residential places turned into secret classrooms, private basements turned into secret galleries, places of arrest and forced eviction, and even buildings where individuals lost their lives. We explore places which brought hope and allowed one to dream but also the ones which cut their dreams in half.

This research invites us to reflect on the power of architecture to shape communities, foster understanding, and promote a shared sense of identity. This lesson resonates with us today as we confront various challenges and changing societal needs. By drawing lessons from these historical events, we gain invaluable insights into the transformative potential of repurposing structures, transcending their original purposes to serve both cultural preservation and environmental sustainability. It highlights the importance of flexibility, creativity, adaptability and inclusivity in architecture and urban planning. Buildings should not be viewed as static structures, but rather as dynamic entities capable of evolving and responding to the needs of the people they serve.