The image of Tomatoes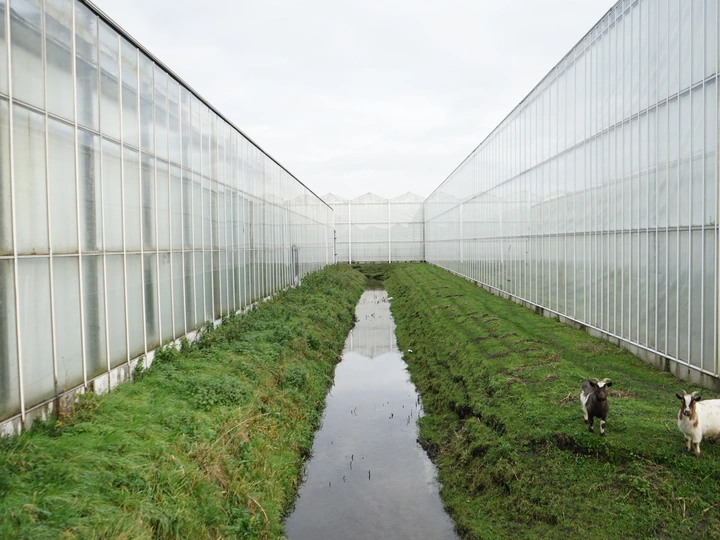 A transdisciplinary research project about the migration of tomatoes in the global north.
---
BlankSpengler
Zurich, Switzerland; Kassel, Germany
Links
Team members
Dorothea Blank
Julius Spengler
Field of work
Architecture, Ecology, Visual Art, Communication, Research
Project category
Food system
Project submitted
2023
The Duo Dorothea Blank and Julius Spengler are transdisciplinary architects living and working between Zurich (Switzerland) and Kassel (Germany). Working within the spacial field of entangle resource, human and environment. Their work is driven by their spacial interests in migration of materials, food systems and supply chains by different scales and layers.
Both hold a MA in Architecture from the University of Kassel and are currently part of the MA Transdisciplinary at the Zurich University of the Arts.
---
Technologization and globalization have affected the cultivation of vegetables strong spatial, infrastructural and resource-related result in change. Optimal, climatic Zones in Europe are now more than 50 years massive changes for the environment, people and resource extraction exposed. On the other hand, the consumer who wants permanent availability of food, and here the tomato is. In 2021, the total value of food imports was in Germany alone to 51 billion Euro. Much of it came from the Netherlands, the have risen to become the second largest exporter in the world. And that with a total greenhouse area of just once 10,000 hectares. Comparable to the area of Paris. In the Andalusian province of Almerìa grown over 31,000 hectares of fruit and vegetables. Thereof 10,000 hectares alone for the production of tomatoes intended.
The work pursues the question how advanced technology interacts with society, Environment and economy intertwined. Highly engineered greenhouses can continue scalability of energy, yield and demand withstand. Within the publication will Knowledge and experience passed on, such as locations of tomato cultivation for influence and importance own for the European area. Within the fragments the knowledge is transferring through scales and perspectives.