Feira de São João: A vague ability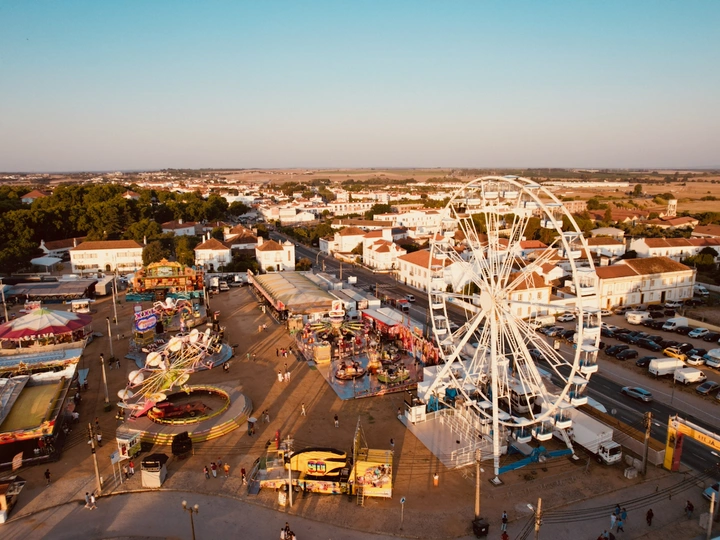 To reimagine the Feira de São João by inhabiting urban space through the promotion of cultural dynamics to provide local and regional integration.
---
FAHR 021.3
Porto, Portugal
Links
Team members
Filipa Frois Almeida
Antônio Frederico Lasalvia
Alexandra Martins
Hugo Reis
Field of work
Architecture, Urban planning, Landscape architecture, Curating, Communication
Project category
Public space
Project submitted
2023
Founded in 2012, FAHR 021.3® is a creative and experimental studio, which (un)focuses its work between Art and Architecture.
FAHR 021.3 stands up as a lab studio developing conceptual strategies on the brink of unexpected, contradiction and decontextualisation. The restlessness and the constant desire to seek new solutions, give rise to a variety of performances differing on manifesto, temporary, scale, pratices and materials.
FAHR is also part of other projects in the field of critical architecture and artistic intervention in the landscape. In 2014 co-founds HODOS, a project which aims to enhance walking routes by offering a sensitive experience throughout the journey with art and architecture interventions. In 2018 and 2019 coordinates, curates and manages Desencaminharte'18, a site oriented art project aiming to enhance cultural and natural heritage through artistic creativity in Alto Minho, Portugal.
Presenting itself as a meeting place between the environment, people, disciplines and concepts in constant change and transformation, FAHR proposes strategies of questioning and dialogue based on the reading and interpretation of space. Adopting specific project-based research methods, it is in the relationship with the context and its uncertainty that opportunities for intervention emerge. Focussing on artistic-cultural exploration as an opportunity to transform the territory, the team assumes each project as a singular part of far more complex and open space.
---
Feira de São João happens for almost 500 years in Rossio de São Brás, in the city of Évora, Portugal. Both the event and the urban typology that hosts it are strongly related to the territory, working as a point of confluence between city and rural landscapes.
As a consequence of a series of changes that took place in the last centuries, namely the modernization of transports, the shifts of production and the global integration of markets, the fairs' original merchant purpose lost importance and its function got centered around the ludic sphere. Nowadays, before the heterogeneity of the Feira, this project aims to prolong the life of an immaterial heritage through an informed interpretation of its history articulated with a reflection on needs of the present. How can São João be reimagined in order to answer for the conditions of the contemporary world while embracing its traditions?
Seen as an opportunity to strengthen regional practices that range from agriculture to artisanship, this project seeks to consolidate both local and international networks based in 2 fronts:
1.In Soft Planning, through toiling on strata of sociability, informality is joined with formality in order to mobilize affects of dwellers and visitors. The circulation of ideas facilitated by programmed activities seeks to engender a public sense of belonging and responsibility towards the event and its space;
2. In Urban Planning, via a laboratory approach, architectural interventions are rehearsed based on activation granted by soft planning. Solutions are openly discussed with the public by means of periodic activities.
With the implementation of the project across a large span of time (2023-2027), the objective is to develop social behaviors that corroborate towards local (social, economic and cultural) vitality based on the involvement of people in order to collectively plan for the future with an inclusive, sustained, non-linear and open ended approach.