Queerotopia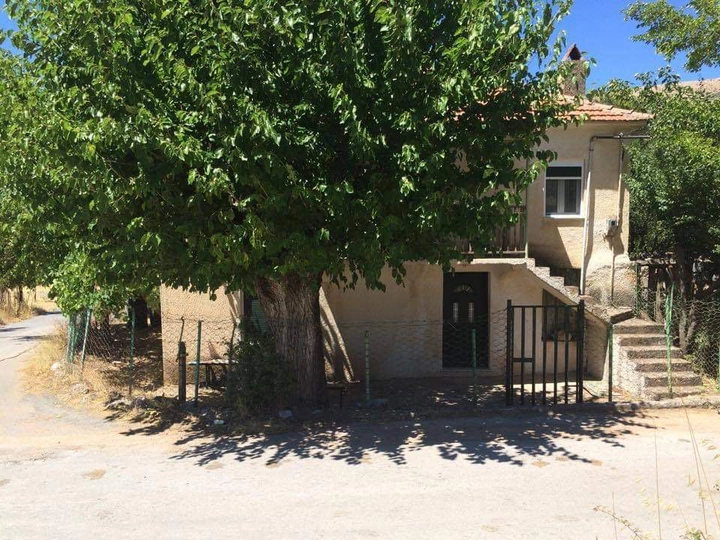 A new research project on creating a queer community in a rural area in Greece that will become the basis of an inclusive, safe and inspiring village.
---
Zoe Sigalou
Athens,Greece
Links
Team members
Iasonas Kastoris
Melina Kotselou
Zoe Sigalou
Field of work
Visual Art, Multimedia, Film, Other
Project category
Public space
Project submitted
2023
We are Zoe Sigalou, Melina Kotselou and Iasonas Kastoris. Three artists currently based in Athens Greece. Zoe Sigalou has studied Translation and Interpretation as well as Dramatic and Performative Arts at Arhi Drama School. The last couple of years she has written and directed the play Perseids or How to Party Hard for Onassis Stegi Foundation during Futture Now Festival 2023, selected and written for Goethe Institut's program "New Stages by SouthEast for upcoming playwrights". She has starred in various short and feature films and she was a dramaturg and performer for the play "Call Me Sugar" at Onassis Foundation 2023. In 2022 she attended the Art & Computation Retreat by the Goethe Institut and the German Informatics Society. Melina Kotselou has studied Philology at Aristotle Thessaloniki University and Dramatic and Performative Arts at the National Theatre of Northern Greece. She is a starring member of the ensemble of the National theatre of Greece and the National Theatre of Northern Greece since 2020. In 2023 she starred in the play "Call Me Sugar" at Onassis Stegi Foundation during Future Now 2023. She has starred in various short films as well as in my Big Greek Fat Wedding 3. Iasonas Kastoris has studied Graphic Design and Dramatic and Performative Arts at Dilos Drama School. He has starred in various theatre pieces for children and young adults at Glass Theatre in Athens and he's been working as a graphic designer since 2021 for the Glass Theatre, Agia Paraskevi Theatre Group etc.Connected artistically through our common need for change in the greek theatre and art scene we started discussing ideas on projects with an aim to voice underrepresented communities in Greece as well as searching for intersectionality and radical acts of change through art.
---
With our upcoming project we want to combine our different backgrounds as artists and try to find a radical way to use art as a medium for change inside the greek community and promote different values regarding equality. Inspired by our own experiences as queer people growing up and living in Greece, we've come face to face with various incidents of injustice or inequality especially in the rural or village areas of Greece. While on a trip on one of the villages we grew up on we realised the mistreatment queer members of the society experience in rural Greece and how we would like to create a space where its feasible for queer people to create a community that is safe, intersectional and inclusive. From LGBTQI+ gyms to apartments, laundry and basic public spaces were queer people feel safe and accepted this space would be a creative hub to exchange ideas but also a practical step towards change as a radical act for informing not just greek people but an international audience as well on the practices and the queer community in Greece. We've already contacted a fellow artist and architect with whom we plan to visit Zoe's village and her property and land there, which could possibly become the starting point of our community. Following that step, we'll come in contact with a fellow stage designer in order to create a scale model of the proposed space and presented to the local people of interest. We would like to apply to European programs funding property making in rural areas of Greece and while doing so communicate with advocates of the LGBTQI+ community in Greece who have been fighting towards equality the last few years-especially after Zackie O and create an opportunity that is actually feasible to create.